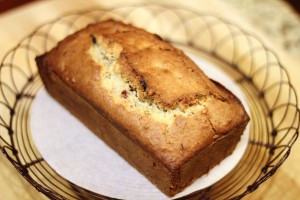 Spread a little softened butter on a slice of cranberry walnut bread and you're good to go.
Ingredients
2 cups all-purpose flour
3/4 cup white sugar
3/4 teaspoon salt
1 1/2 teaspoons baking powder
1/2 teaspoon baking soda
1 cup chopped cranberries
1/2 cup chopped walnuts
1 egg
2 tablespoons vegetable oil
3/4 cup orange juice
1 tablespoon orange zest
Directions
Preheat oven to 350 degrees F (175 degrees C). Grease a 9×5 inch loaf pan.
Combine the flour, sugar, salt, baking powder, and baking soda. Add the cranberries and walnuts, and stir to coat with flour. Mix together the egg, oil, orange juice, and orange zest. Pour the egg mixture into the flour mixture, and stir until just blended. Spoon the batter into the prepared pan.
Bake for 50 minutes in the preheated oven, or until a toothpick inserted near the center comes out clean. Cool in pan for 10 minutes, then remove to a wire rack, and cool completely. Recipe Credit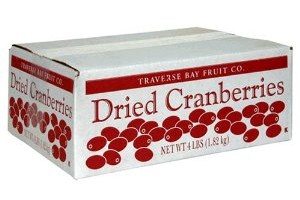 Traverse Bay Fruit Co. Dried Cranberries, 4-Pound Box
$20.13 shipped when you use the subscribe & save option. We gobble these yummy cranberries up by the handful. The Girl Who Thinks She's A Bird and I think they're the best cranberries ever.