Recipe – Chocolate Chip Banana Cookies
by Mavis on June 8, 2012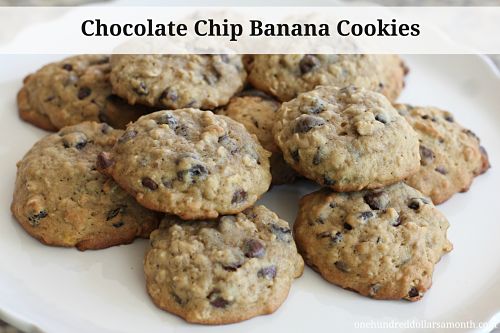 Yesterday, I whipped up a batch of chocolate chip banana cookies for the Handsome Husband's lunch. After they had cooled, I placed the cookies in 2 zip bags and stuck them in the goody drawer for safe keeping.
This morning, when I opened the drawer to grab a few cookies to pack in the HH's lunch bag, I couldn't find them.  Apparently Monkey Boy had found the cookies last night and ate all 18 of them.
Holy crack.  Who does that?
18 cookies?  Are you kidding me?
Note to self: Monkeys like bananas.  Especially if they are mashed up in a cookie.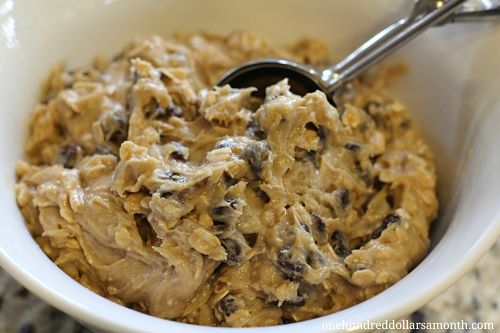 Ingredients
1 1/4 cup all-purpose flour
1/2 cup chocolate chips
1/2 cup rolled oats
1 tsp. baking soda
1/2 tsp. salt
1/4 tsp. ground cinnamon
1/2 teaspoon vanilla extract
3/4 cup firmly packed light brown sugar
6 Tbs. unsalted butter, at room temperature
1 ripe banana, mashed
1 egg
1/2 cup raisins or cranberries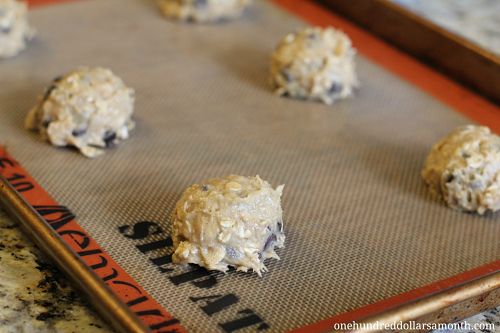 Directions
Preheat oven to 325 degrees.
In a bowl, stir together the flour, oatmeal, baking soda, salt and cinnamon. In a large mixing bowl, cream together the brown sugar, butter, vanilla, banana and egg until well combined. Slowly stir in the flour mixture. Fold in the chocolate chips and raisins.
Using a 2″ cookie scoop place cookie dough balls on a silpat lined cookie sheet and bake at 325 for 12 minutes or until lightly browned.
Cool on a wire rack.  Serve with a big ole' glass of milk.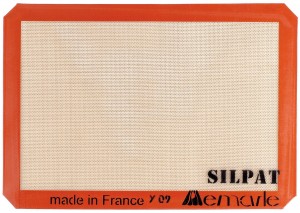 Looking for a deal on Silpat?  Amazon has the Silpat 11 5/8 x 16 1/2-inches, Half Sheet Size
on sale right now for only $16.62 each.  These retail for around $24.95 each so this is a great deal!
*Amazon prices can change at anytime.