Mondays with Mavis – How to Feed Your Family for $100 a Month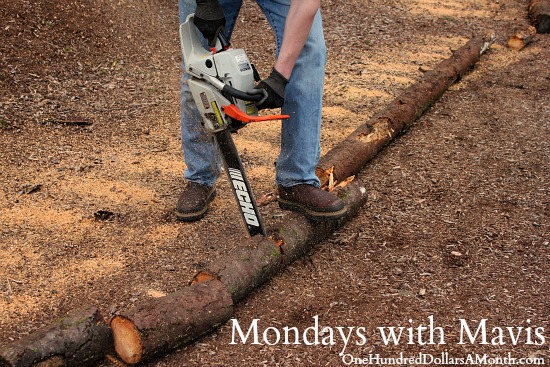 There were plenty of garden chores this past week but I still managed to squeeze in a few quick shopping trips while I was out running errands. This year has gotten off to a bit of a rocky start, I'm already at $400+ for the year and we are only 7 weeks into it. I'm not too worried though, I suspect that once the garden starts producing we'll have so much fresh food to eat I'll just be running to the store for milk.
Or at least I hope so anyway.
Here is what I bought at the grocery store last week: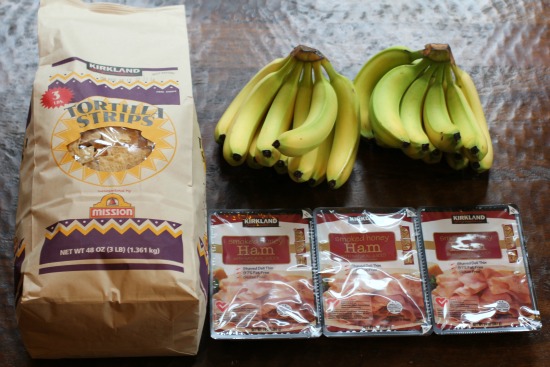 Costco – $15.49
The problem with shopping withe teenagers is that they want stuff like chips and ham for their lunches. It's hard to zip in and out of Costco for bananas when there is so much to look at. Luckily I like to give in every once in a while and say yes.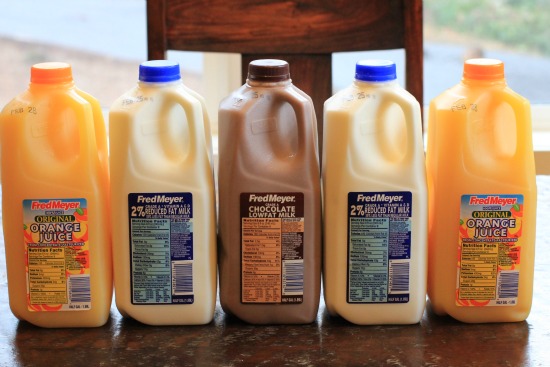 Fred Meyer – $6
Fred Meyer had their milk and orange juice on sale last week for $1 a 1/2 gallon so I stopped in and picked some up. Monkey Boy loves their chocolate milk and orange juice.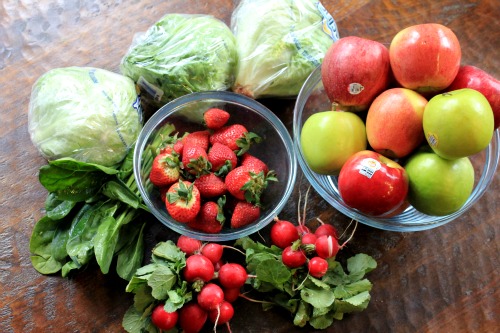 Mr. Produce Guy- FREE
Free produce? Heck ya I'll take it.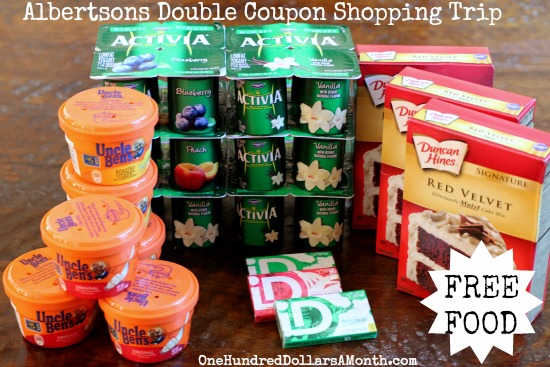 Albertsons – FREE
I popped into Albertsons yesterday to snag a few freebies. I find myself going there less and less for coupon deals because we just are not buying boatloads of processed foods anymore. I can't wait until I'm shopping almost exclusively out of our backyard. Only a few more months to go!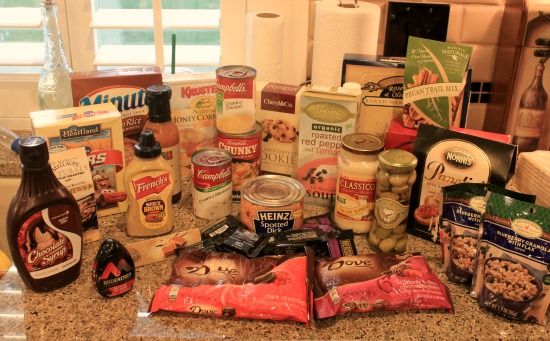 Bartering with Francisco – FREE
I don't know about you, but I love to barter with my neighbors. Whether it's a cup of sugar or a pantry full of food, I think it's major fun.
How did you do this week? Did you find any sweet deals out there?
~Mavis
Total Spent This Week $21.49
Total Spent This Year $408.05 
Total Spent This Year on Garden Seeds/Supplies $627.79 {I bought a Meyer Lemon Tree, Rhubarb crowns, 6 Fruit Trees and 15 yards of soil}