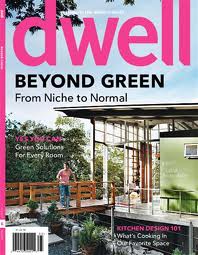 DiscountMags is offering a 1 year subscription to Dwell Magazine for only $5.99 a year when you use code 1264 at checkout.
Dwell champions an aesthetic in home design that is modern, idea-driven, and sensitive to social and physical surroundings. Written for young, intelligent consumers, dwell helps people shape their own living spaces in ways that express beauty, simplicity, comfort, and new sense of openness.
*This special rate will be live through midnight tonight 05/2/2012 (PST). You can purchase this deal as a new subscription or to renew your existing subscription. You can also purchase additional subscriptions as gifts! This is such a wonderful magazine at an amazing price.
This post may contain affiliate links. These affiliate links help support this site. For more information, please see my disclosure policy. Thank you for supporting One Hundred Dollars a Month.