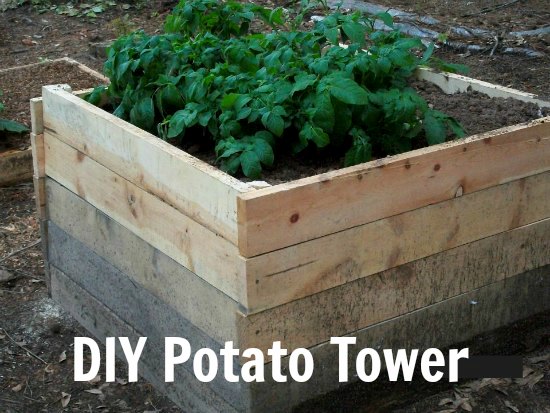 Check out this cool Potato Tower David from Alabama shared with me on facebook recently.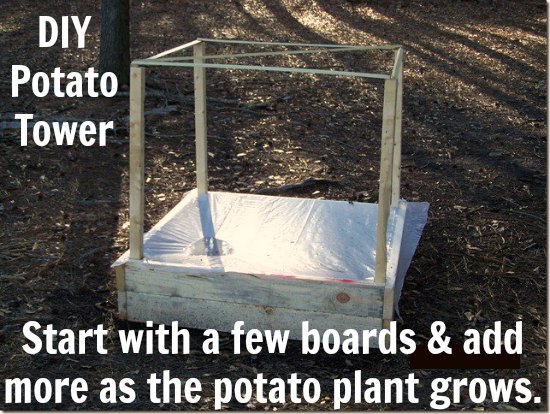 Davis and his wife Darcy started a potato tower back in February using some scrap wood. They planted 6 seed potatoes at the bottom of the potato tower and as the potato plants grew, David and Darcy added a little dirt every week.
David estimates he has emptied about 14 wheelbarrow loads of dirt into the potato tower and he's hoping to harvest at least 50 lbs of taters in his tower the fall.
Way to go David! Your potato tower looks awesome! Let us know how many pounds you end up with.
~Mavis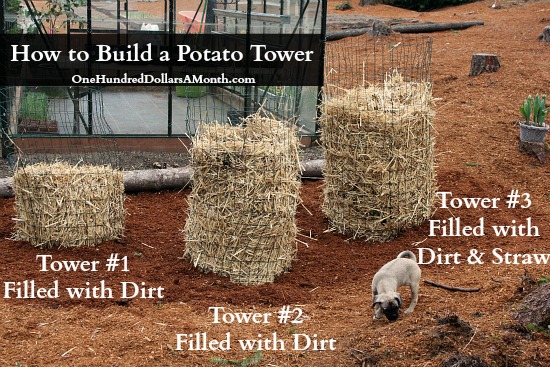 Looking for more potato tower ideas? See how I built my potato towers and get the latest updates.
This post may contain affiliate links. These affiliate links help support this site. For more information, please see my disclosure policy. Thank you for supporting One Hundred Dollars a Month.