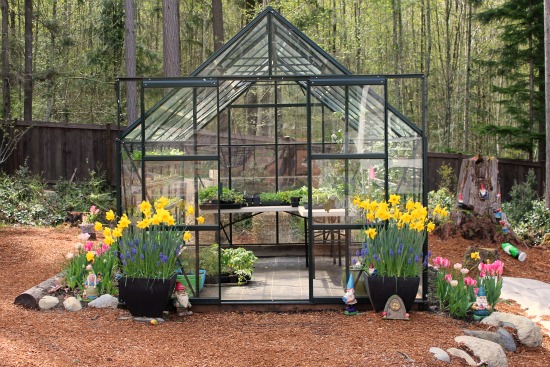 Lucy and I have been working out in the garden this morning and we snapped a few pictures to show you how the vegetables are coming along in the greenhouse.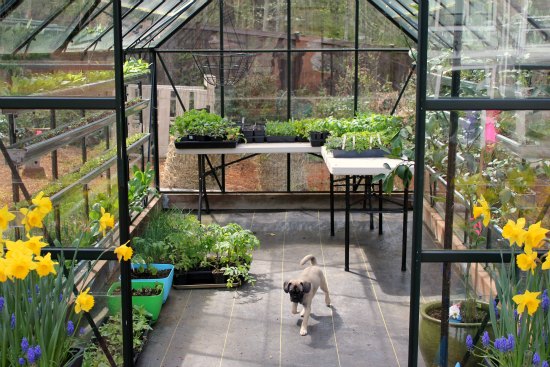 The plants are growing like crazy! I need more hours in the day to get all these seedlings planted.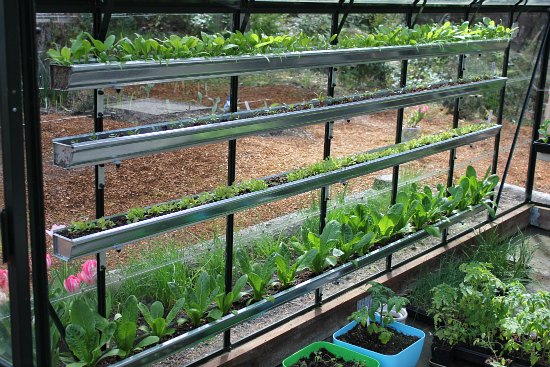 Check out the gutters. Pretty cool huh?
We have spinach in the top gutter followed by Swiss chard, mesclun lettuce and romaine lettuce on the bottom. Click here to see what the gutters looked liked 1 month ago. What a difference a few weeks make!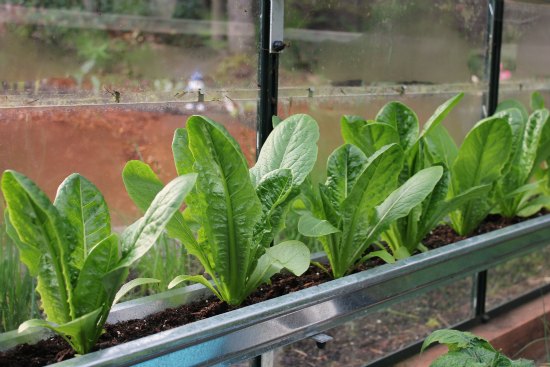 I think I'll harvest some of that romaine lettuce tonight for a mini salad.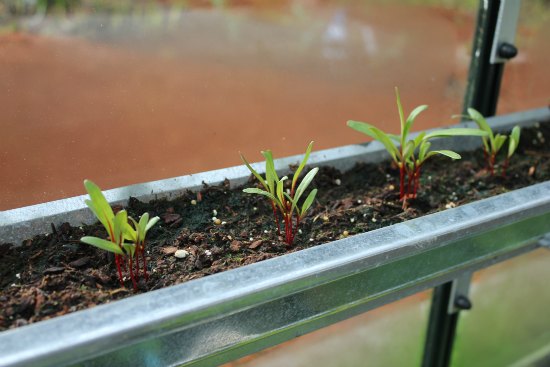 Swiss chard!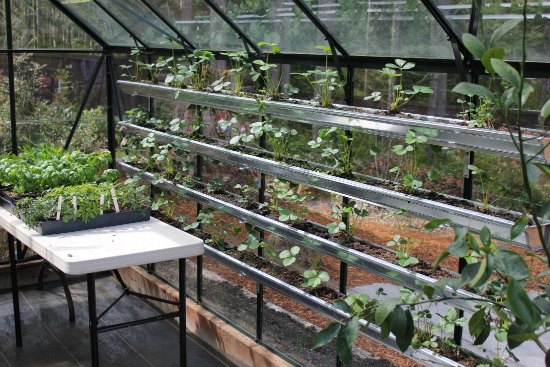 The strawberries we planted in gutters are looking great too.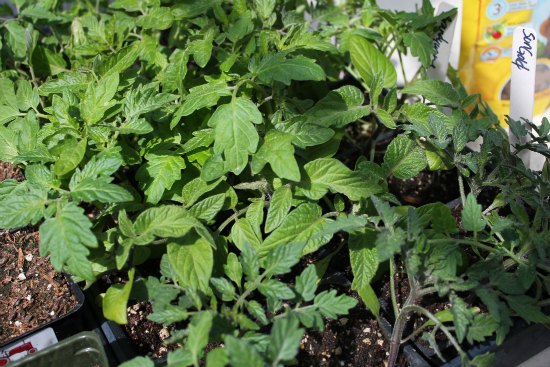 Now, if we could just speed up time 3 weeks I could set my latest batch of tomatoes into the raised garden beds.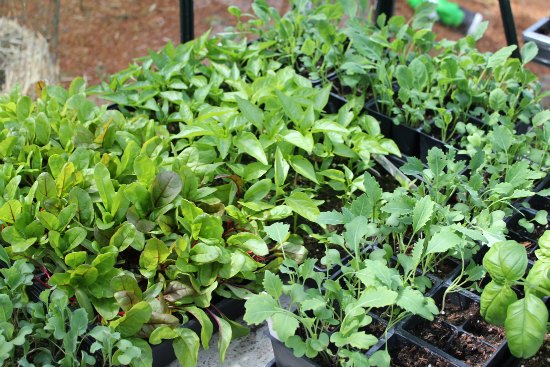 So many plants, so little time.
~Mavis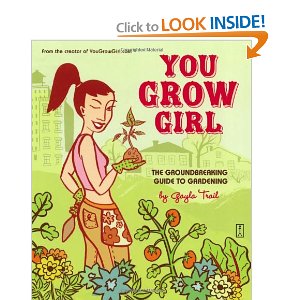 Looking for a great gardening book?  You Grow Girl is a hip, humorous how-to for crafty gals everywhere who are discovering a passion for gardening but lack the know-how to turn their dreams of homegrown tomatoes and fresh-cut flowers into a reality. I own a copy and love it!
This post may contain affiliate links. These affiliate links help support this site. For more information, please see my disclosure policy. Thank you for supporting One Hundred Dollars a Month.