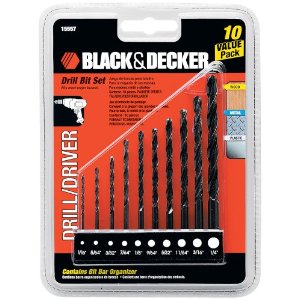 Black & Decker  10-Piece Drill Bit Set
 $6.32
10-Piece drill bit set contains the most popular range of drill bits-sizes 1/16-Inch to 1/4-Inch that allow you to tackle almost any diy project in wood, metal or plastic. It is organized by a handy bit bar that makes storing this set in any toolbox, pocket or kitchen drawer easy and organized.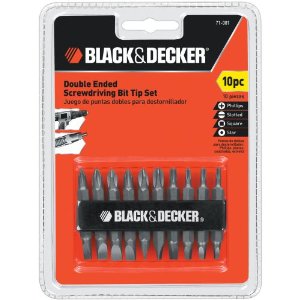 Black & Decker Double Ended Screwdriving Bit Set, 10-Piece
 $5.96
Ten-piece double-ended screwdriving bit tip set
Bit-tip bar fits easily into a tool box, work belt pocket, or drawer
Part number: 71-081
Includes Phillips, slotted, square, and star bit tips
Ideal for common projects around the home and yard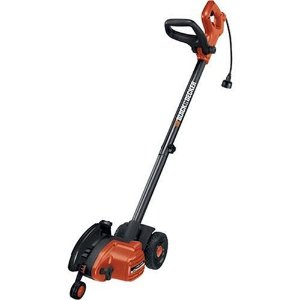 Black & Decker Edge Hog 2-1/4 HP Electric Landscape Edger
 $84.54 Shipped
Can help transform your yard and increase curb appeal
11 Amp, 2-1/4 HP motor supplies 150 in./lbs. of torque
Three-position blade depth adjustment ensures optimum control
Dimensions: 30 x 10 x 12.5 inches (WxHxD); weighs 12.4 pounds; 2-year warranty
Comes with one edger blade
*My Husband owns
this edger
and treats it like a 3rd child.  He loves it!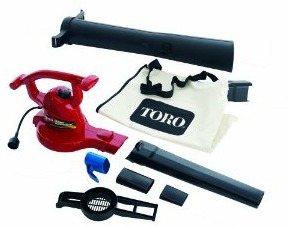 Toro Ultra 12 amp Variable-Speed Electric Blower
 $69.97 Shipped
Powerful and effective, the Toro Ultra 3-in-1 blower, vacuum, and leaf shredder (model 51609) makes completing yard work fun and easy. With air speeds up to 235 mph, and airflow of up to 390 cfm, this electric blower nevertheless is lighter, quieter, and cleaner than similar gas blowers. Featuring a sleek, ergonomic design, it's a tool that is easy to use and will grab your neighbors' attention.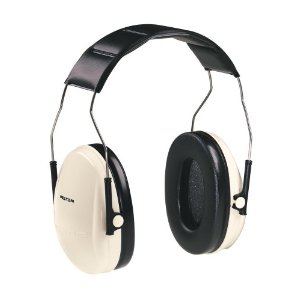 3M Peltor Optime 95 Noise Reduction Earmuff  $11.21
The Peltor Optime 95 earmuff is recommended for very high noise level environments. Safe, comfortable and economical for all day protection.