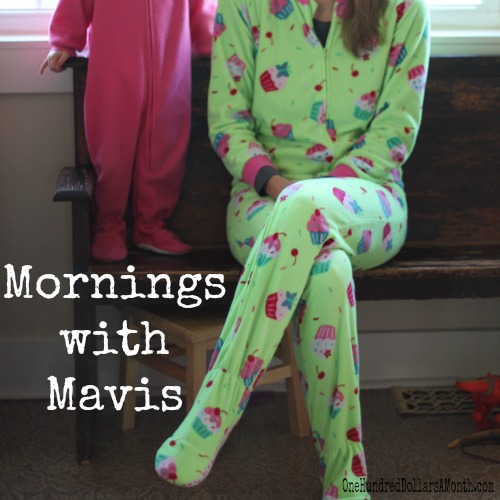 Hello Thursday!
Here are a few deals I spotted for you. As always, I'll update this list as I find more deals throughout the morning so be sure and check back.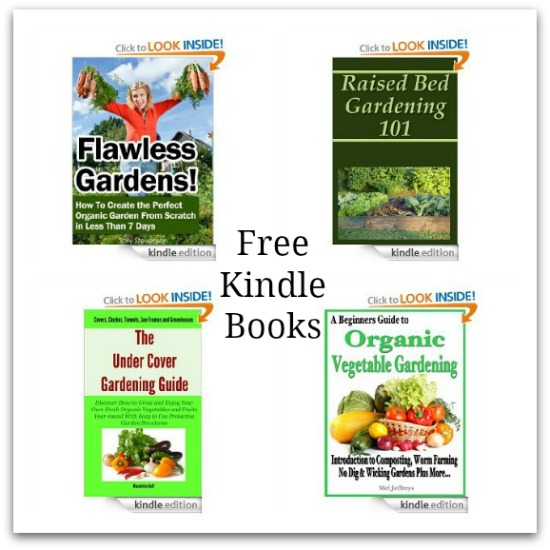 Free Kindle Books
The Under Cover Gardening Guide

A Beginners Guide to Organic Vegetable Gardening
Flawless Gardens! How To Create the Perfect Organic Garden From Scratch in Less Than 7 Days

Raised Bed Gardening 101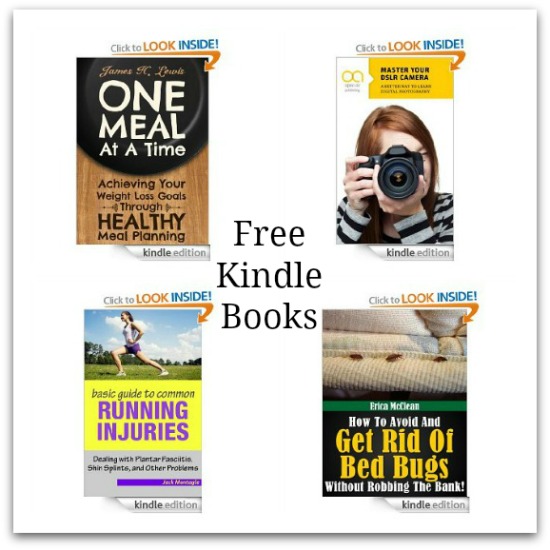 More Free Kindle Books
How To Avoid And Get Rid Of Bed Bugs Without Robbing The Bank 
One Meal at a Time – Achieving Your Weight Loss Goals through Healthy Meal Planning

Basic Guide to Common Running Injuries – Dealing with Planta Fascitiis, Shin Splints and other Problems

Master Your DSLR Camera: A Better Way to Learn Digital Photography
The prices on Free Kindle Books can change quickly, so grab them while they are free!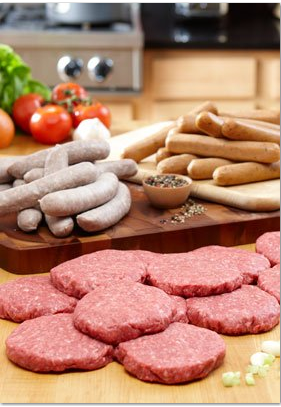 Amazon Local is offering a Tail Gate Party Pack with FREE SHIPPING!
$49 ($99 value) for a Standard tailgate party pack: four 5-oz. chicken breasts, four 4-oz. burgers, six 2.5-oz. hot dogs, six 2.5-oz. bratwursts, and one 18-oz. container of barbecued pulled pork
$69 ($159 value) for a Premium tailgate party pack: all of party pack #1 plus four 4-oz. salmon burgers, six 2.5-oz Polish sausages, and four 2-oz. crab cake sliders
$99 ($229 value) for a Deluxe tailgate party pack: four 6-oz. bacon-wrapped filet mignons, four 5-oz. top sirloins, four 2-oz. crab cake sliders, four 5-oz. chicken breasts, eight 4-oz. gourmet burgers, six 2.5-oz. Chicago-style hot dogs, six 2.5-oz. bratwursts, four 4-oz. salmon burgers, six 2.5-oz Polish sausages, and one 18-oz. container of barbecued pulled pork
Free shipping included on all orders
Amazon Local Tacoma is offering two Go-Kart Races with Helmet Rental and Liner for $17 at SkyKart Indoor Racing Center in Tukwila.
Be sure and Sign up HERE so you'll know what the daily deal is each day.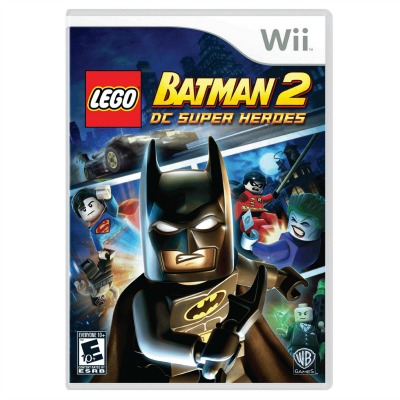 Amazon has Lego Batman DC Super Heros for the Wii on sale for $10.99! Go HERE to get this deal.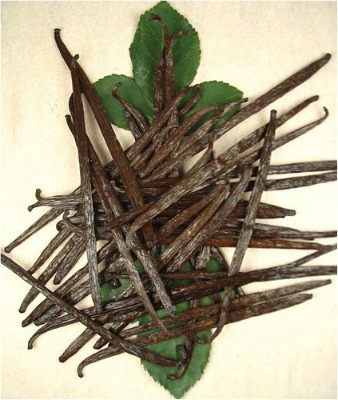 Get 7 Premium Bourbon-Madagascar Vanilla Beans shipped for only $6.95 from Amazon. These are super expensive in the grocery stores, but you can get them for less than $1 a bean on Amazon. Wahoooo! Go HERE for this deal.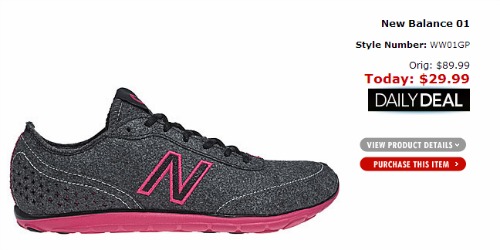 Joe's New Balance Outlet has the Woman's New Balance WW01GP walking shoes on sale for $29.99. Talk about a super cute walking shoe! Go HERE to get this deal.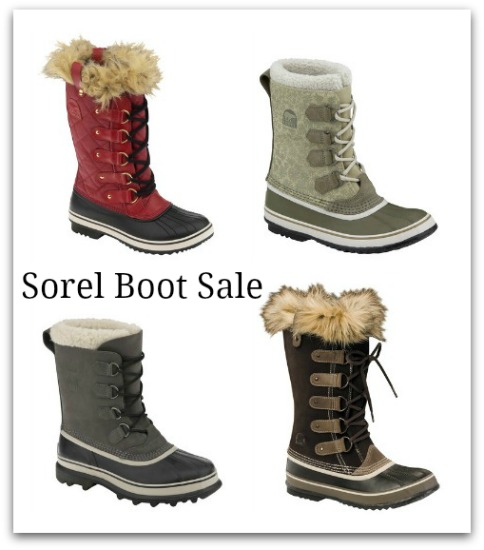 Zulily is having an awesome sale on Sorrel boots. Some styles are already starting to sell out so hurry and take a look if you are interested.
New to Zulily? Go HERE to Sign Up
Already a Zulily Member? Go HERE to Get This Deal

Goldstar.com offers half-price tickets to the best events, including theater, music, museums and sports! I just spotted this deal for Tickets to Rain- A  Tribute to the Beatles. Monkey Boy LOVES the Beatles so I may have to grab some tickets!
GoldStar rules in my opinion, The Girl and I Scored tickets to the Barefoot Contessa talk from them and very VERY PLEASED. Go HERE to check out GoldStar.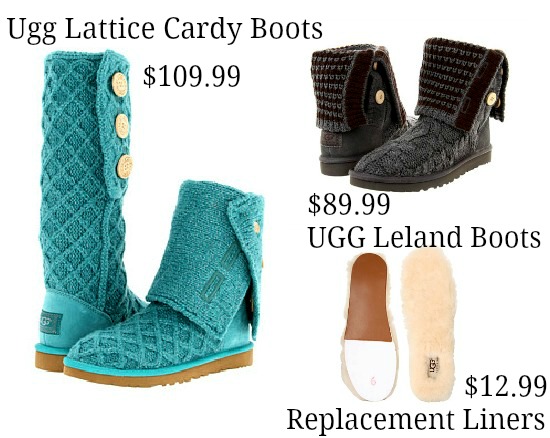 6pm has UGG Boots on sale for up to 50% off. There are plenty of adult and children's sizes to choose form. Plus FREE SHIPPING too!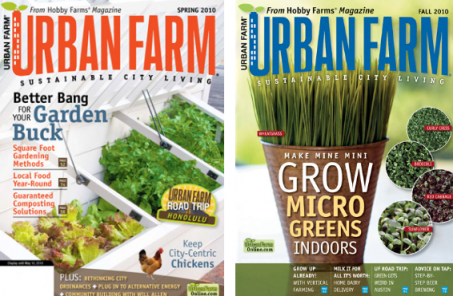 Discount Mags is offering a 1 year subscription to Urban Farm Magazine for only $4.50 a year when you use code 2479 at checkout. This deal will expire tonight 1/24/13 at midnight EST so be sure and grab your subscription before then.
There are new coupons available for Dove Chocolate, Edge & Skin Mate Shaving Gel, Perdue Chicken and Mucinex.
Alright, I'm off to go make some tea.
Peace Out Girl Scouts, see you back in a bit.
♥ Mavis
This post may contain affiliate links. These affiliate links help support this site. For more information, please see my disclosure policy. Thank you for supporting One Hundred Dollars a Month.