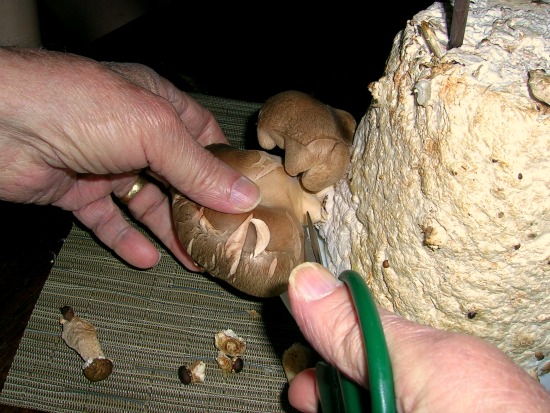 There's fungus among us! 7.25oz to be exact. Not a bad harvest for a first time mushroom farmer! Not bad at all.
According to the mushroom kit instructions, we are now suppose to let the white blob dry out for 2 weeks and then start watering it all over again for another harvest. Who said fungus isn't fun? Come on. All the cool kids are doing it!
The Shiitake Mushroom Kit – Indoor Mushroom Growing Kit

This post may contain affiliate links. These affiliate links help support this site. For more information, please see my disclosure policy. Thank you for supporting One Hundred Dollars a Month.