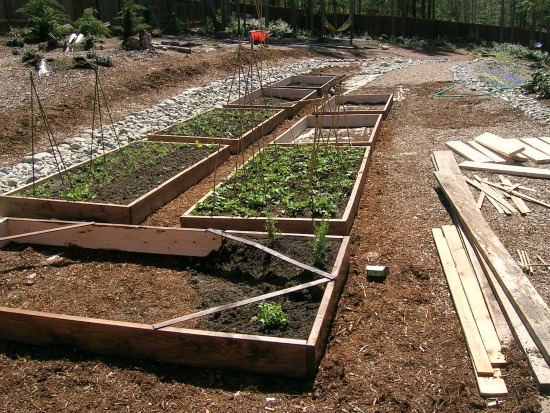 The raised garden beds are coming along. Not bad for a girl. Since I had already planted my pea plants in the upper log gardens I am moving them one shovel full at a time. I hope they make it. I heard pea plants don't like to be transplanted. We shall see.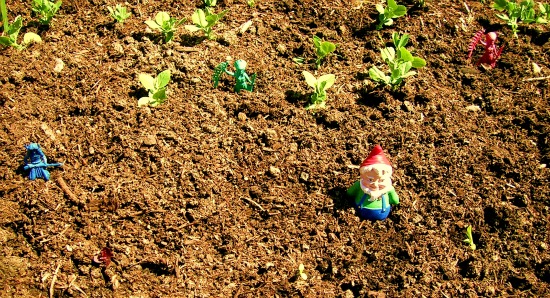 Creepy Gnome Guy and 3 Tontos have been relocated to the new lettuce/pea patch, just in case you were wondering.
This post may contain affiliate links. These affiliate links help support this site. For more information, please see my disclosure policy. Thank you for supporting One Hundred Dollars a Month.