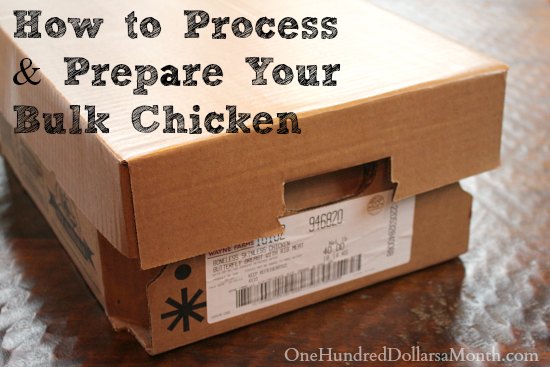 I picked up my 40lb box of Zaycon chicken last night. You know what that means! I'll be elbow deep in chicken all day. While it might seem like quite the task, I love that I can process the chicken, cook some of it and make a bunch of freezer meals all in one day. It really saves so much time in the long run even though my kitchen is a chickeny disaster at the end of the day!
Here's what I plan to do with it: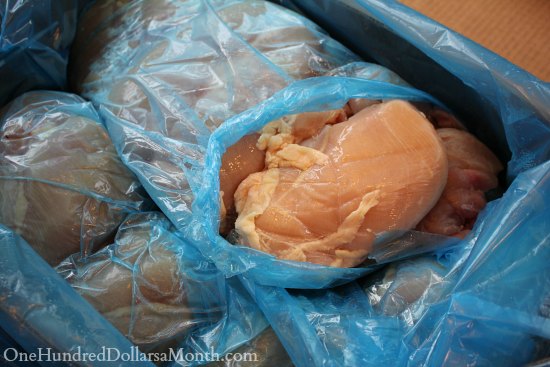 Process it. The first step is to trim the fat off the chicken and cut it if necessary. A bunch of the chicken will be placed in freezer bags in preparation of recipes to come. I put 3 breasts per bag because I know that's what my family of 4 eats when using chicken as my main protein in a meal. Adjust that according to your family size.
Of course freezing chicken this way means I still have to come up with a recipe, but I've already saved so much time by having the chicken processed and bagged up exactly as I need it. So I can pull it out, throw some sauce on it and throw it on the grill. Just eliminating a few steps saves time.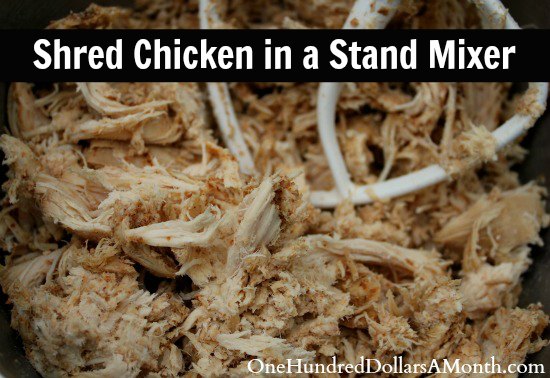 Shred it. I'll also throw a bunch of chicken in my slow cooker and let it cook while I'm processing the rest. I'll fill my 2 favorite crock pots with 8 chicken breasts each and add a batch of my DIY Taco Seasoning to one of the crock pots and let them cook on high for about 4 hours. When the chicken is done, I'll season the other crock pot with salt and pepper and shred it in my stand mixer. Then I'll bag up the shredded chicken to freeze for soups and all sorts of meals.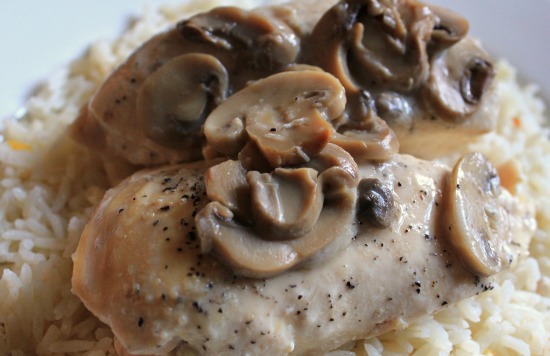 Cook it. I might also throw in an easy crock pot meal so my family will actually have something to eat besides raw chicken tonight! I'm thinking my Savory Chicken with Tomatoes Slow Cooker meal because it's so simple, yet so good. You can find more of my favorite crock pot recipes HERE.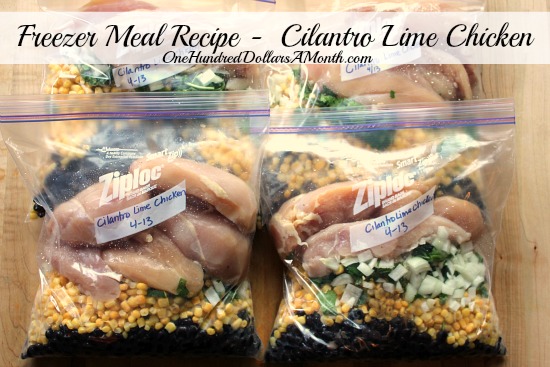 Freezer meal it. My favorite thing to do when I get bulk meat is to make a ton of freezer meals. I'm already slaving away in the kitchen, so busting out a few meals makes perfect sense. Here are my favorite freezer meals to use up all my Zaycon chicken:
Chicken Casserole with Mashed Potato Topping
This post may contain affiliate links. These affiliate links help support this site. For more information, please see my disclosure policy. Thank you for supporting One Hundred Dollars a Month.
Related posts: