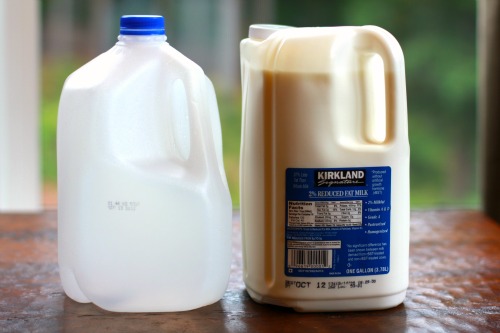 Is it just me?
Or do you despise the Costco square milk jugs too?
Sure it may take up less space on the shelves, but even after 4 years of occasionally buying these square jugs, I still haven't figured out how to use them without spilling milk on the counter.  It's just not worth the $.12 savings if you ask me.
What do YOU think?
~Mavis
This post may contain affiliate links. These affiliate links help support this site. For more information, please see my disclosure policy. Thank you for supporting One Hundred Dollars a Month.