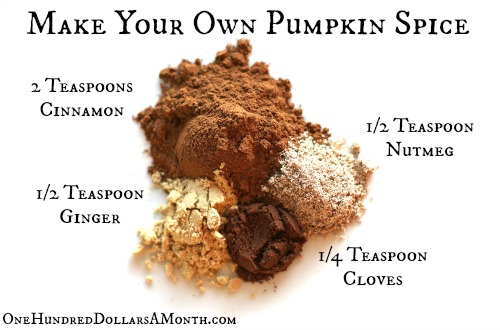 With Halloween and Thanksgiving right around the corner, I've noticed a lot of recipes asking for Pumpkin Spice lately.  Here is my simple recipe for Pumpkin Spice.  It's super easy to make.  I promise!
Ingredients
2 teaspoons ground cinnamon
1/2 teaspoon ground nutmeg
1/2 teaspoon ground ginger
1/4 teaspoon ground cloves
Directions
Mix all the spices together in a small bowl and store in an airtight container.
Be sure and check out my Recipe for Allspice as well.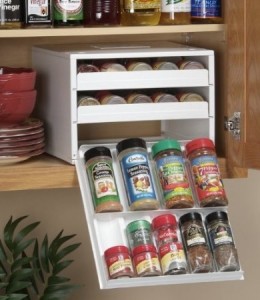 Looking for a way to store your spices?  Amazon has plenty of spice racks* in stock.
*Direct Amazon link
This post may contain affiliate links. These affiliate links help support this site. For more information, please see my disclosure policy. Thank you for supporting One Hundred Dollars a Month.
Related posts: