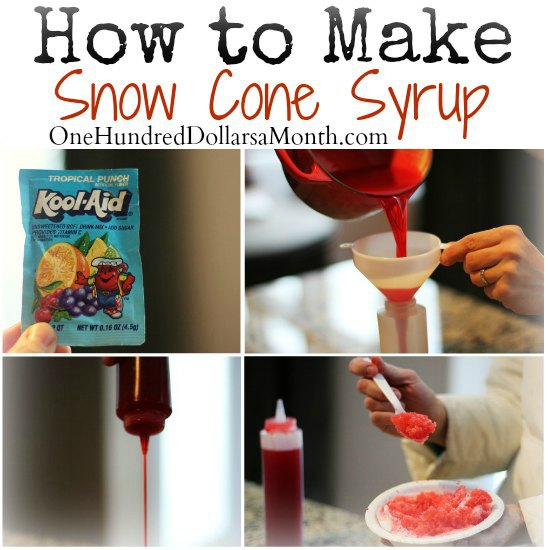 Last night it started snowing and when we woke up this morning the backyard was totally covered with the stuff. So you know what that means right? Snow cones are on the menu for breakfast this morning.
Ingredients
1 packet Kool-Aid
1 cup water
1 cups sugar
Combine the Kool-Aid, sugar and water in a saucepan over medium heat and bring to a boil.  Stir until sugar and Kool-Aid is dissolved.  Remove from heat and cool.  Once cool, place the funnel into a squeezy bottle and fill.  Squirt flavoring onto fresh clean snow and eat.
Yum!
This post may contain affiliate links. These affiliate links help support this site. For more information, please see my disclosure policy. Thank you for supporting One Hundred Dollars a Month.
Related posts: