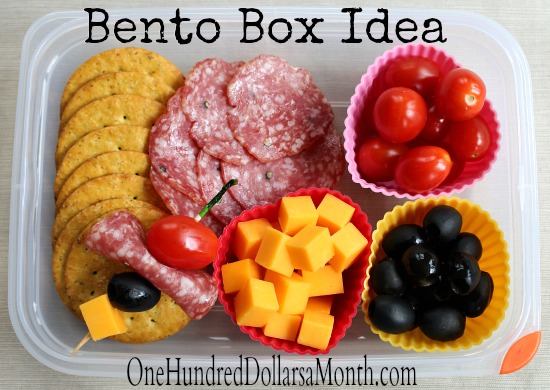 Mama Mia!  This is a great bento box for teens {or anyone else with a little bit higher culinary tastes}.  Heck, make two, one for your teen, and one for you to enjoy.  It's like a box of sophisticated indulgence. 🙂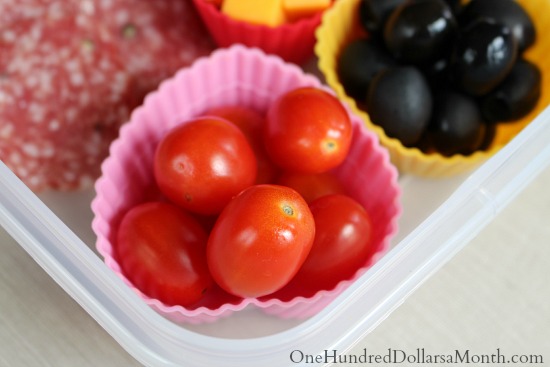 Ingredients
Grape Tomatoes
Olives
Cheese
Salami
Crackers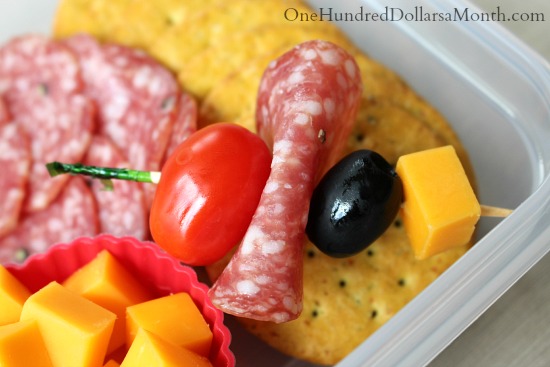 Directions
Cut cheese into cubes and then place the cubes into a  silicone baking cup.  In another silicone baking cup, place washed and dried grape tomatoes.  Fill a third silicone baking cup up with olives.  Place crackers along one edge of the container.   Next to the crackers, place salami.
Arrange the cheese, grape tomatoes, and olive cups in the remaining space in the container.  If you want to really turn it up a notch, make a little antipasto kabob, using an appetizer toothpick and place it on top.  You know, gently guide your teen to culinary sophistication. 🙂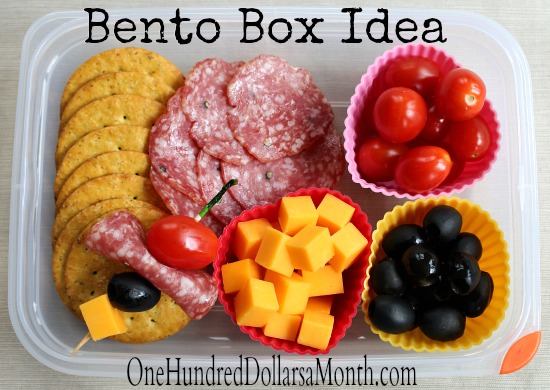 Find More Bento Box Ideas
This post may contain affiliate links. These affiliate links help support this site. For more information, please see my disclosure policy. Thank you for supporting One Hundred Dollars a Month.