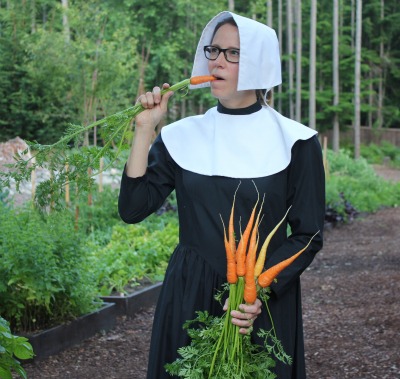 Remember when EVERYTHING was closed on Thanksgiving, Christmas, and Easter?  It was hard to find a gas station, let alone a grocery store for those "uh-oh, I burned the…" moments.  Nowadays, though, stores are opening their doors so that shoppers can get a head start on their holiday shopping.  Retailers are looking to get the corner on the market and bolster their sales with by milking every moment of holiday shopping possible.
According to Huffington Post, Target will open its doors at 6 p.m. on Thursday.  Target announced that they will provide incentive pay for employees, and try, if possible to take volunteers to work the once no-work-day holiday.  Other stores, like J.C. Penney, Toys R Us, and Kmart will also open their doors sometime Thanksgiving evening.  For some, I know that Black Friday is a bigger holiday than Thanksgiving.  I can appreciate the tradition of meeting sisters, girlfriends, etc. with coffee in hand and hitting the pavement, all while Christmas lights twinkle and sales hit epic proportions, but, I have to ask…are the deals really worth it?  I am not asking with judgement, but I'd rather stay home and avoid the crowds and chaos.  Traditions change.  Priorities change.  I get that.  But, what are we giving up?  What are we gaining?
I kind of just want to open it up for discussion.  What do you think?  Are we gaining more than we are losing by having the stores open on the Holidays?  Or is it vice-versa?
~Mavis
This post may contain affiliate links. These affiliate links help support this site. For more information, please see my disclosure policy. Thank you for supporting One Hundred Dollars a Month.