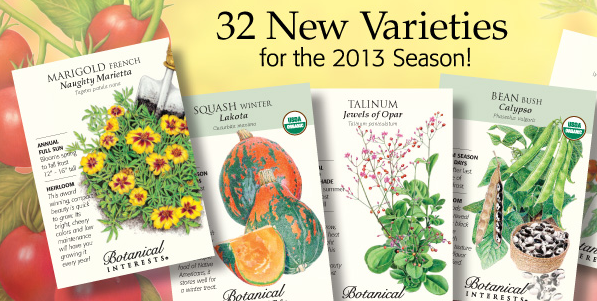 I know it's a little early to start thinking about garden seeds for 2013, but you know me, I have a slight addiction to seeds so I thought I'd let you know Botanical Interests has 32 new seed varieties for 2013.
A few of the packets I plan on picking
Go take a peek, and while your over there, sign up for their FREE seed catalog.
Are YOU thinking about growing anything new next year?  If so, what?
This post may contain affiliate links. These affiliate links help support this site. For more information, please see my disclosure policy. Thank you for supporting One Hundred Dollars a Month.