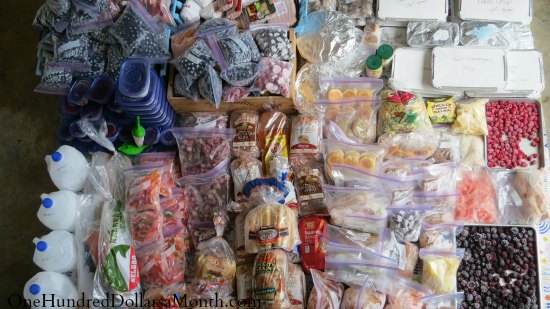 If you have a large garden and you freeze a lot of your homegrown fruits and vegetables so you can enjoy them during the winter months, your freezer is probably bursting at the seams right now just like mine is. Or was.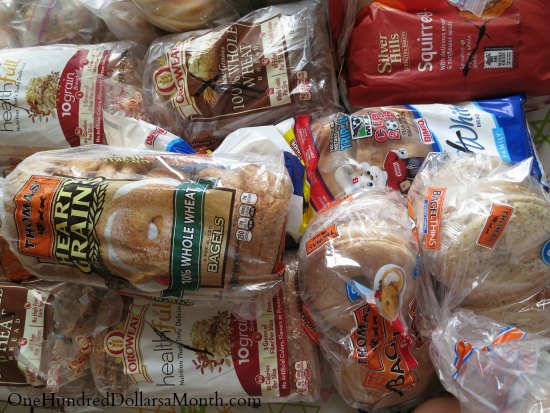 Not only did we clean out our two chest freezers to make room for our fall crops, but I also needed to see how much bread we had in there before I did my back to school grocery shopping this weekend.
To say I was shocked to find over a dozen bags of bread/bagels still in there would be an understatement.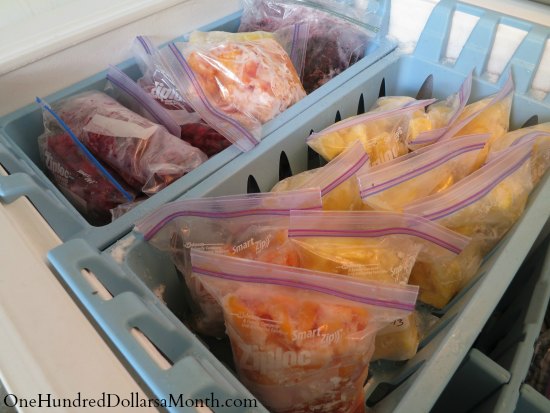 And the fruit! Holy smokes, I think we'll have enough to get us through until next summer for sure.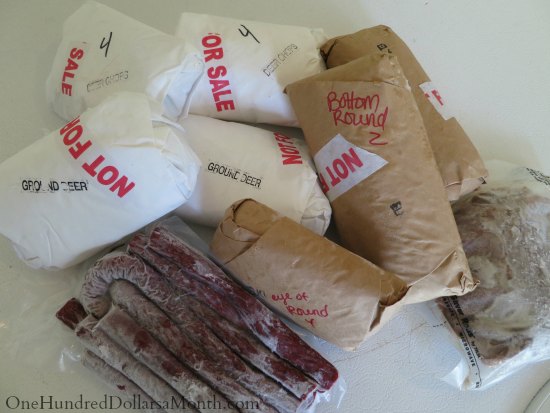 Meat? Not so much. It appears I'm going to need to do a little more bartering with Chino the Handyman and the Hunter pretty soon. But I'm not worried, We already have tomatoes and potatoes coming out of our ears, and as long as we don't get an early frost, we should have plenty of pumpkins to trade as well.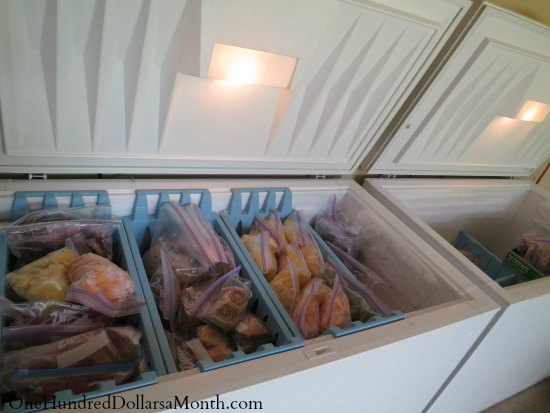 After re-organizing the freezers, I now have about a half of a freezer left for our fall crops.
Mission Accomplished!
Are you ready for fall? When was the last time YOU cleaned out your freezer?
~Mavis
This post may contain affiliate links. These affiliate links help support this site. For more information, please see my disclosure policy. Thank you for supporting One Hundred Dollars a Month.