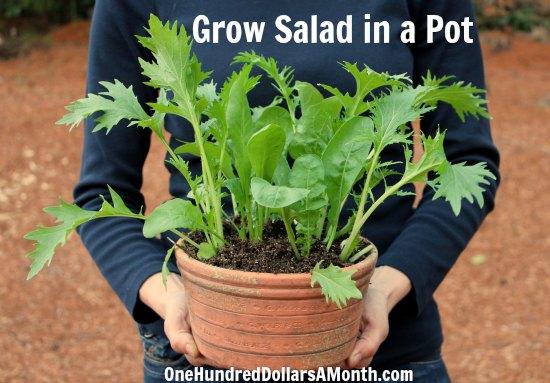 Do you want to grow some vegetables but just don't have a lot of space? Try container gardening. You can grow everything from tomatoes to salad mixes in pots of all shapes and sizes.
Trust me, anyone can have a garden and you don't have to have a giant backyard to do it. If you have never gardened before, start with something easy, like salad greens.
How to Grow Salad in a Pot
Supplies
Directions
Fill a container with moist potting soil. Press seeds into soil and cover with 1/4 inch potting soil. Keep moist. Seeds should germinate in 5-10 days and depending on the variety and  your lettuce should be ready to harvest in 30 – 45 days.
You can do this!
~Mavis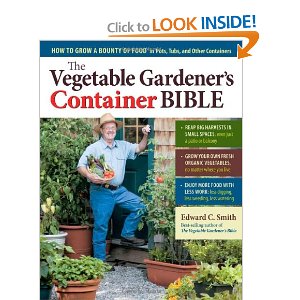 If you would like to learn more about growing vegetable container gardens, check out The Vegetable Gardener's Container Bible By Edward C. Smith.
This post may contain affiliate links. These affiliate links help support this site. For more information, please see my disclosure policy. Thank you for supporting One Hundred Dollars a Month.