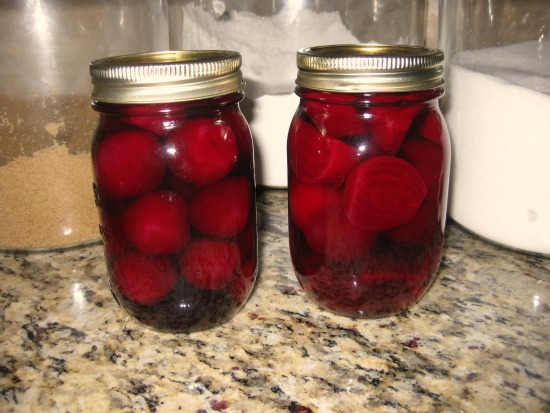 I'd like to know who the crack pot is over at Ball canning who wrote up the recipe for pickled beets. It says 24 SMALL beets are needed to make 6, count 'em 6, pint jars of beets. Oh yeah? Try 27 small beets = 1 and 3/4 pints of beets.
I guess I'll wait til my beets are more than double the size next time before I pull them up!
This post may contain affiliate links. These affiliate links help support this site. For more information, please see my disclosure policy. Thank you for supporting One Hundred Dollars a Month.