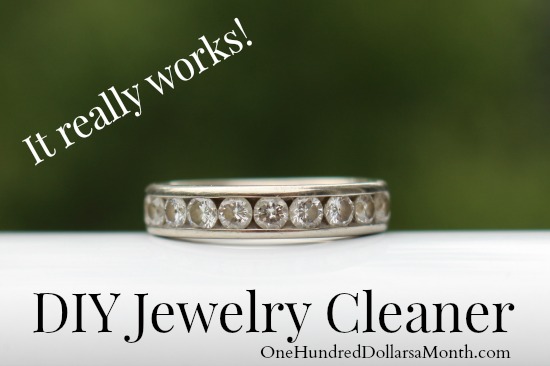 Okay, so little known fact about Mavis:  I own one piece of jewelry.  One.  My wedding band.  Still, I like to keep it shiny, without having to pay for expensive jewelry cleaner.  Of course, as with basically everything in life, there is always a way to make your own for a fraction of the store-bought price.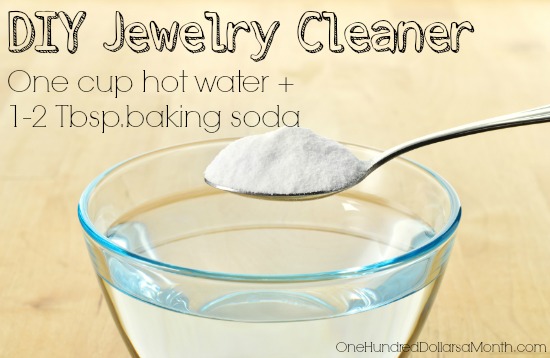 You'll Need
One cup hot water
1-2 Tbsp. baking soda
Directions
Dissolve the baking soda in the hot water and let your rings/jewelry sit in the mixture for a few minutes.  If you have a diamond or jewels on the ring, you can gently scrub them with a SOFT toothbrush.  Rinse and wear.
How's that for a quick and easy way to bring the bling back to your ring?
~Mavis
This post may contain affiliate links. These affiliate links help support this site. For more information, please see my disclosure policy. Thank you for supporting One Hundred Dollars a Month.