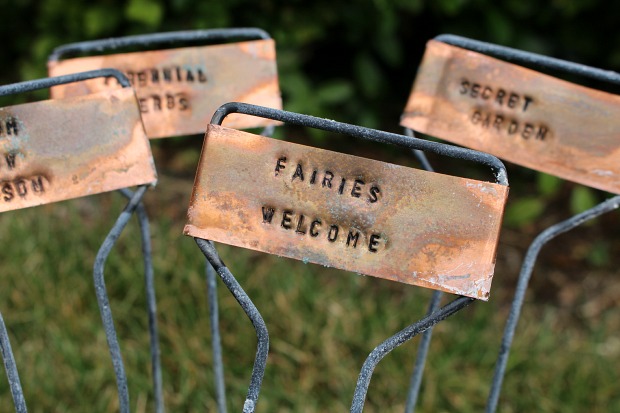 Occasionally I'll start a DIY project with high hopes, but really unsure of how it will turn out. That was the case when I decided to turn these awesome copper pieces into cool looking, aged copper garden markers for my latest eHow article Rustic Hand Stamped Copper Garden Markers That Will Jazz Up Your Garden. Luckily, they turned out more amazing than I could have imagined!
This week, while browsing the garden section at my local garden center, I came across a package of copper plant markers and decided to pick up a pack and make something cool with them. I mean really, what gardener couldn't use a few more garden markers, right?
Go HERE to read the full article…
This post may contain affiliate links. These affiliate links help support this site. For more information, please see my disclosure policy. Thank you for supporting One Hundred Dollars a Month.