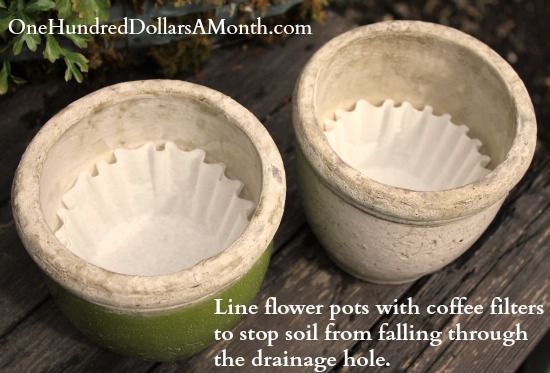 Calling all neat freaks.
If you are worried about soil falling out of your flower pots when you water your plants, there is an easy solution. Simply line your flower pot with a coffee filter before you fill it with soil to stop it from falling through the drainage hole.
Yee-Haw! Gardening is fun.
~Mavis
This post may contain affiliate links. These affiliate links help support this site. For more information, please see my disclosure policy. Thank you for supporting One Hundred Dollars a Month.