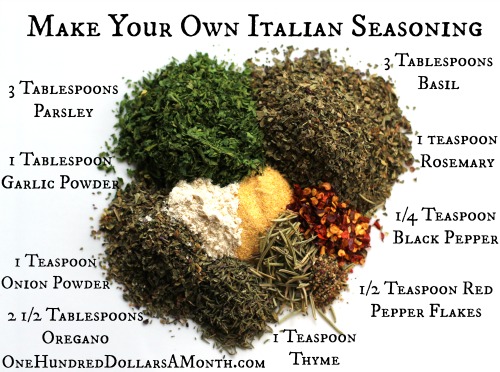 Ingredients
3 tablespoons dried parsley
3 tablespoons dried basil
2 1/2 tablespoons dried oregano
1 teaspoon dried thyme
1 tablespoon garlic powder
1 teaspoon onion powder
1 teaspoon dried rosemary
1/2 teaspoon red pepper flakes
1/4 teaspoon black pepper
Directions
Mix all the spices together in a small bowl, then give them a whirl in your food processor*, or spice grinder* then store in an airtight container.
Be sure and check out my recipes for Allspice and Pumpkin Pie Spice as well.
Looking for a way to store your spices? Amazon has plenty of spice racks* in stock.
*Direct Amazon link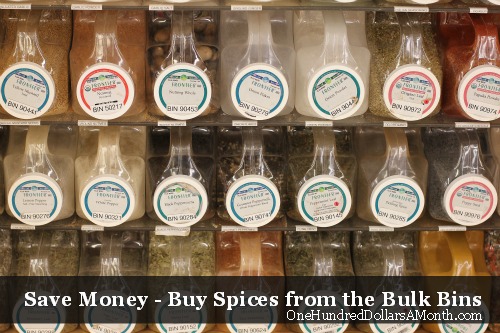 This post may contain affiliate links. These affiliate links help support this site. For more information, please see my disclosure policy. Thank you for supporting One Hundred Dollars a Month.