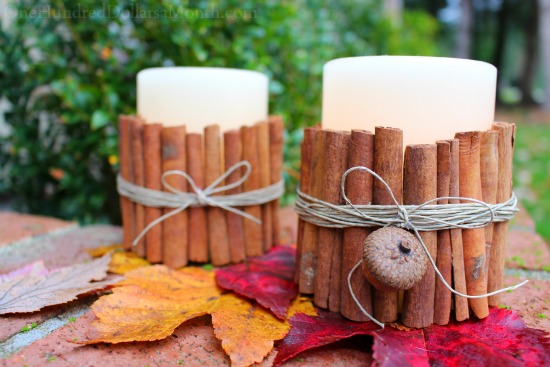 I had a few battery powered candles that I wanted to use as decorations, but let's face it, they aren't pretty. So I grabbed a few cinnamon sticks and some twine and BOOM. Just like that I had an adorable centerpiece and table decoration I loved. It's so festive, yet so simple to make; it will take you minutes, not hours. And the beauty is, you can use it with different candle varieties, as long as they are on the shorter side.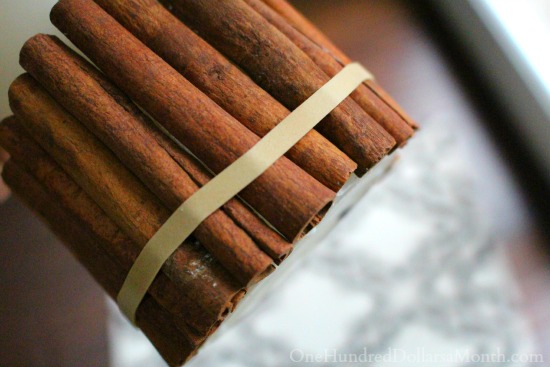 Supplies
Cinnamon Sticks
Twine
Small Candles
1 Rubber Band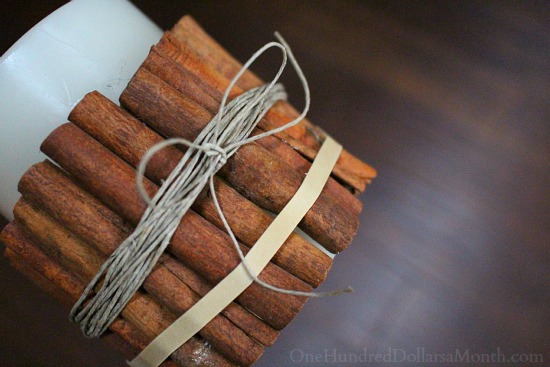 Directions
Place your candle on a flat surface. Secure a rubber band around the candle. Carefully tuck vertical cinnamon sticks underneath the rubber band and around the perimeter, leaving no space between the sticks. Secure in place with twine. Remove the rubber band. Set on tray or plate and enjoy your new candle decoration 2.0!
~Mavis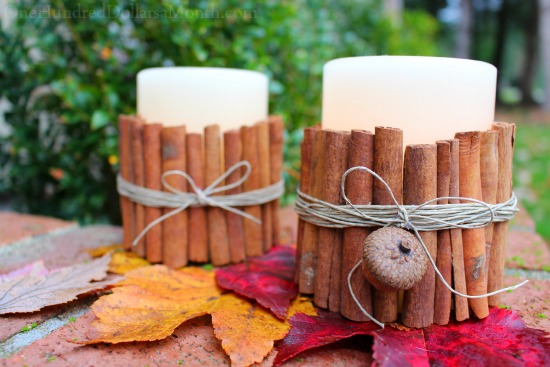 This post may contain affiliate links. These affiliate links help support this site. For more information, please see my disclosure policy. Thank you for supporting One Hundred Dollars a Month.