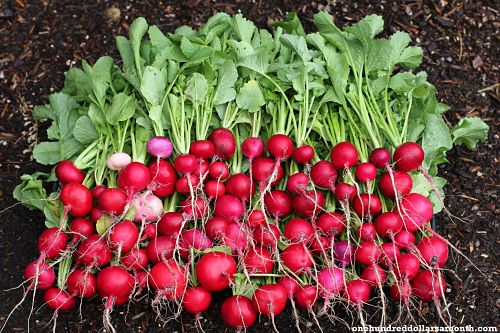 This morning I headed out to the garden on a mission.  My mission was to pull up all the Crimson Giant Radishes.  We've been snacking on radishes on and off for the last month or so, and honestly, I've had my fill.  So I decided to see if the food bank would take them.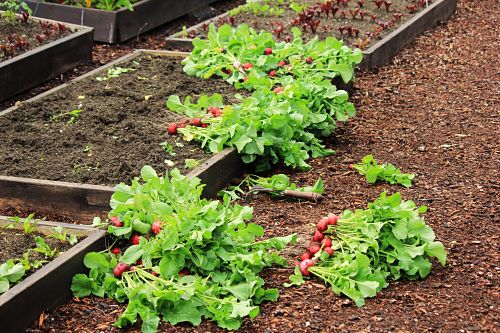 I thought about calling ahead, but I didn't want to be turned down.  I figured if I showed up in person, with a beautiful tray of radishes, the food bank would be more likely to take them.  And guess what.  It worked.
Not only did the Food Bank lady take the radishes off my hands, but she encouraged me to bring by any extra produce this summer, as long as it was in small amounts.  Hot diggety!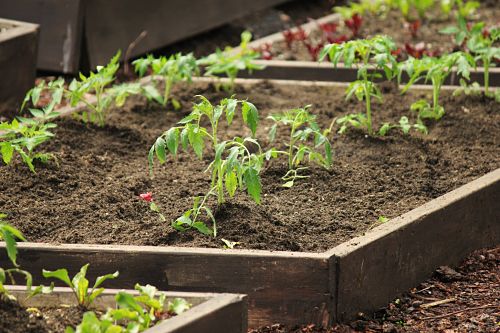 Now that the radishes are gone… It's time to transplant heirloom tomatoes.  Only 74 more to go.  Yee-Haw.  Now we're farming!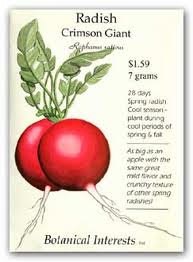 Looking for Crimson Giant Radish seeds?  You can find them online at Botanical Interests.
This post may contain affiliate links. These affiliate links help support this site. For more information, please see my disclosure policy. Thank you for supporting One Hundred Dollars a Month.