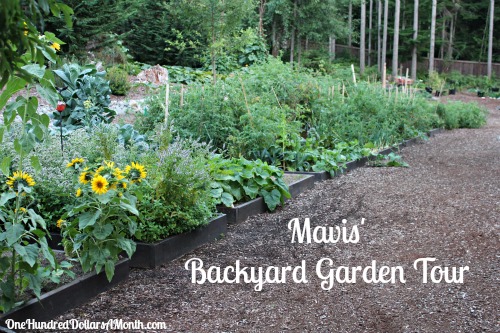 There is so much going on in the garden lately, it's hard to keep up on my picture taking.  I feel like I'm barely keeping my head above water with trying to take care of all the different veggies we are growing this year.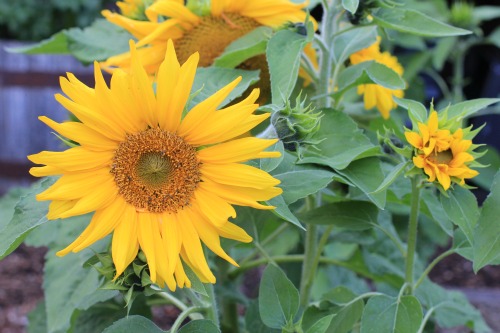 The Irish Eyes sunflowers I planted are blooming like crazy.  The bees LOVE them!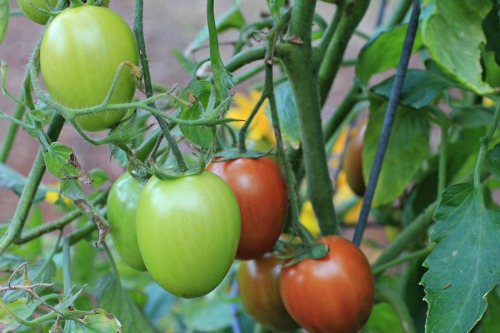 The Roma tomatoes that started off with blossom end rot are on the mend.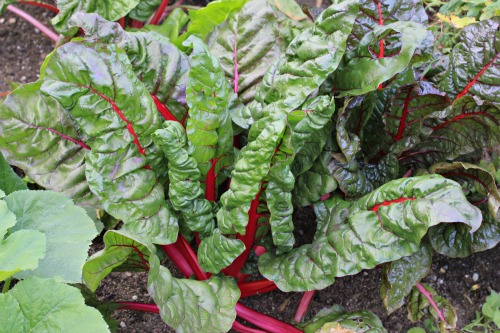 Swiss Chard?  Ya, it's still there.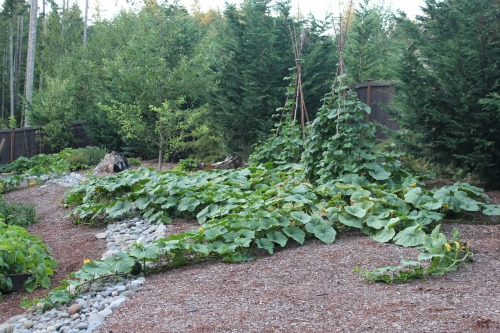 The bean teepee is rocking.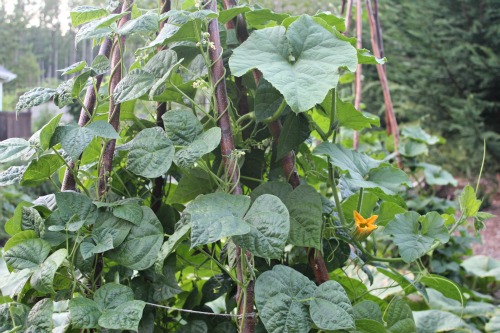 The vines are super healthy and the Italian beans I planted should be ready to pick in another 2 days or so.  I planted 5 hills of Hubbard Squash at the base of the teepees this spring, and they are now starting to climb the teepee poles.  It's awesome!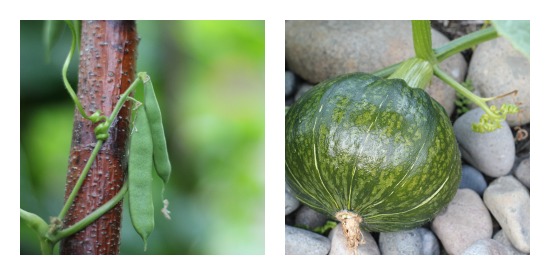 I'm hoping for about 20 -25 Hubbard Squash this fall.  What I'm going to do with all that squash is another story.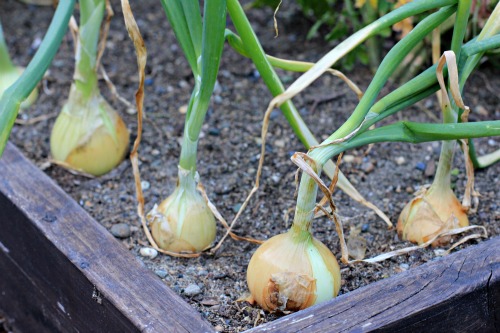 The Walla Walla onions are doing amazingly well too.  This is the first year I have been really successful with onions.  I think the cold and damp spring we experienced up here in the Seattle area really made a difference this year.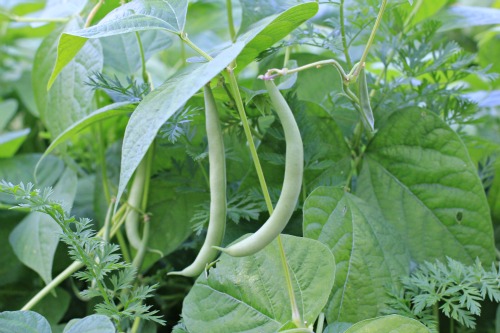 It seems like we are picking green beans every day now.  Which is good, just labor intensive.  This year I planted both bush and pole beans.  Maybe it's all in my head, but I think the bush beans take longer to pick.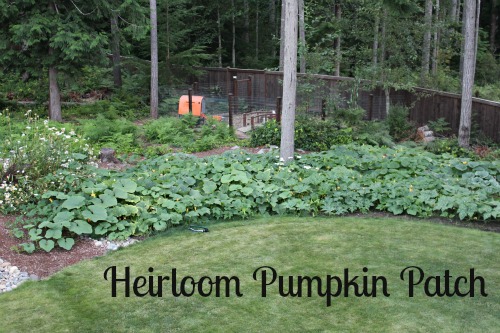 And the pumpkins… Oh Happy Day.  Every time I look out the back window, I see a mini forest of pumpkin vines.  I'm hoping to get some serious poundage from these babies.  I think I planted 11 different varieties.  I wonder how many I'll get?  Hopefully a couple hundred pounds.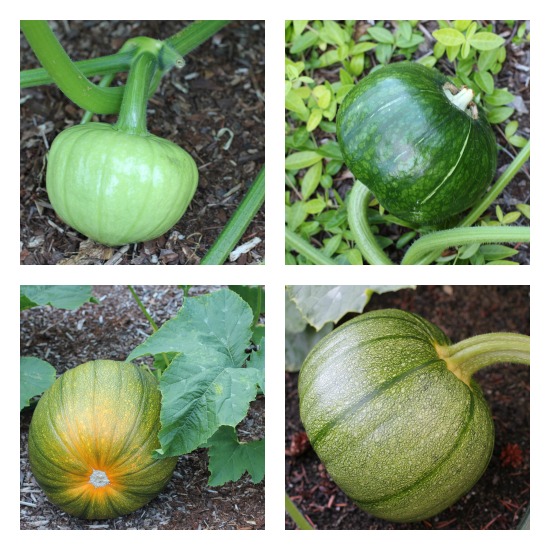 I think in the next week or two things are going to start to get a little crazy around here.  With the temps the way the are, and all these vegetables growing like mad, I may need to hire some help to pick all the veggies that will be rolling in.
Ha!  We'll see.
So how are YOU coping with the heat?
Are you doing most of your gardening at 6am these days?
At night?  Mavis wants to know.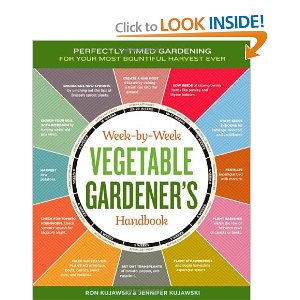 The Week-by-Week Vegetable Gardener's Handbook $10.17 – Amazon
This post may contain affiliate links. These affiliate links help support this site. For more information, please see my disclosure policy. Thank you for supporting One Hundred Dollars a Month.