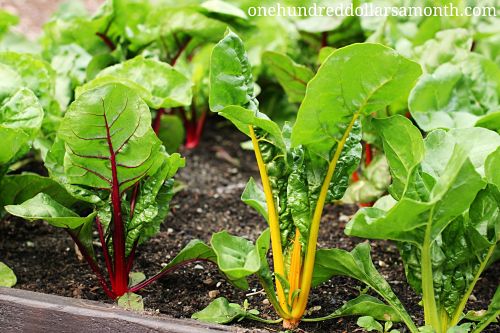 This morning I have Rainbow Swiss Chard on my mind.
I've been growing this variety of chard for the past few years for one reason.  I love the colors.  But the truth is, beyond eating the chard raw in a salad, or chopping it up and baking it in a quiche, I have no idea what to do with it.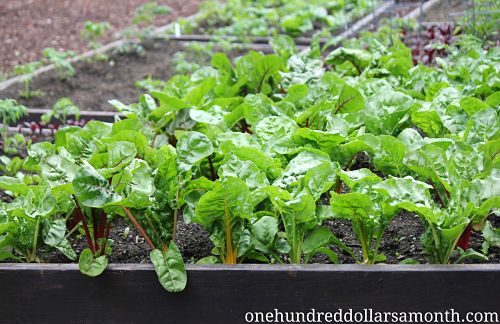 But I have a 8′ by 4′ garden box full of it.  And it's ready to harvest.
Any suggestions?
This post may contain affiliate links. These affiliate links help support this site. For more information, please see my disclosure policy. Thank you for supporting One Hundred Dollars a Month.