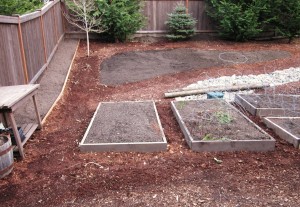 In addition to creating a new garden space to grow beans this summer, I went ahead and carved out a zucchini patch this weekend as well.  When it comes down to it, I am going to need every inch of space in my raised garden boxes to grow tomatoes.  This morning I added up my tomato seed packets.  27.  There are 27 packets of tomato seeds to plant this year.  Holy Canolies Batman.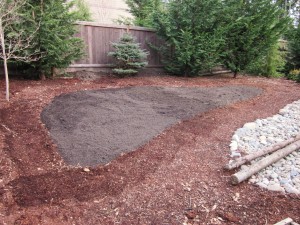 And the zucchini, well how many zucchini plants do I need? Ha ha ha.  What a silly question.  2?  If you have ever grown zucchini then you know by mid summer you will be practically be begging people to take it off your hands.  Or if you're like me, you may even strap on a head lamp at midnight and tie bags of the stuff to your neighbors doors in desperation.
However this year, in addition to the black bush zucchini I typically grow, I also want to grow some yellow crookneck and patty pan squash as well.  And for those plants, I am going to need a little extra room.  Hence, the 2012 zucchini patch.
I am Zucchini hear me roar…
The Zucchini Houdini
This post may contain affiliate links. These affiliate links help support this site. For more information, please see my disclosure policy. Thank you for supporting One Hundred Dollars a Month.