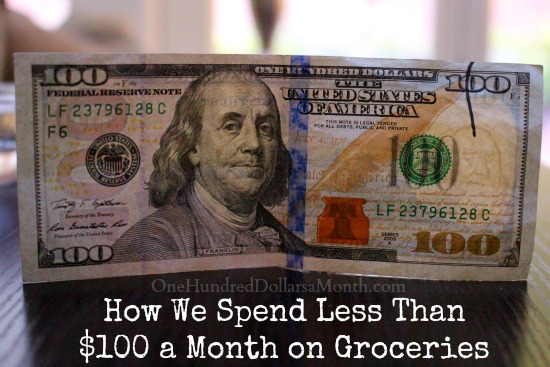 Another year is coming to an end, and for the 4th year in a row, I've gone over budget. Am I freaking out about it? Nah. Do I feel like a failure? Not one bit. Am I disappointed? Nope. I'm happy. Seriously.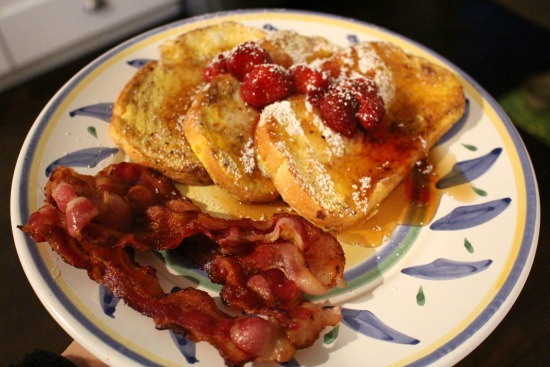 Over the last few years I've spent about $165/month on groceries. Obviously that's over budget, but you won't see me changing the name of the site to One Hundred and Sixty Five Dollars a Month. Because I will always strive to save money on groceries, Shopping smart, buying in bulk, being well prepared, planning meals around sales and leftovers, experimenting with fresh and healthy recipes and genuinely sticking to a frugal budget is crazy fun to me.
So even though I might fail to hit that magical $100 price point, that's okay. I won't beat myself up over it because I'm doing the best I can. And that's all we can do, right?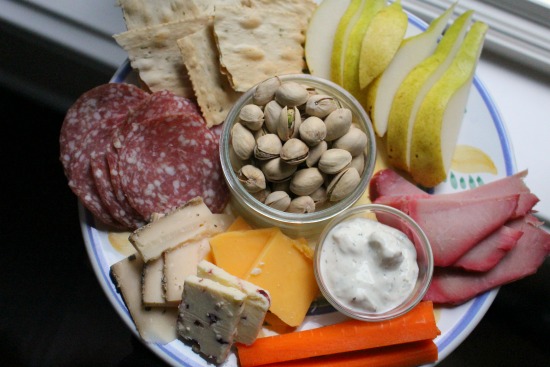 This year was a tough one that threw some unexpected curve balls. That's what life does. It rains on you and then it's awesome, and sometimes it's all of that at the same time. And we make plans and break plans and set goals and fail at them. And we take a deep breath, pull up our big girl panties and do it all over again.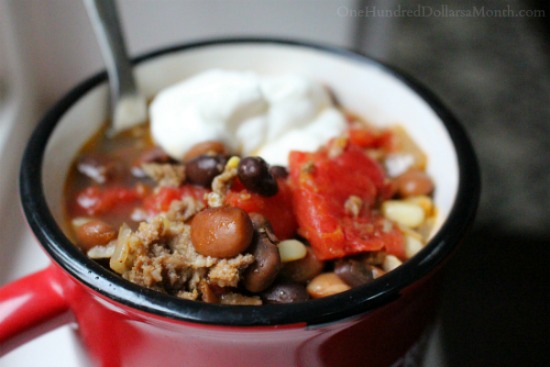 I'm proud of the budget I was able to stick to this year. I was able to fill bellies with healthy food and the occasional treat. I was able to find some great deals and cook up some tasty new recipes and check off some big goals along the way.
So I'm giving myself a big high-five and forging full steam ahead into 2017. And based on what I have up my sleeve, next year is going to be freakin amazing.
How about YOU? How'd you do with your budget this past year? Did you make any positive changes? Are you setting some goals to get your budget back on track next year? Are you giving yourself a pat on the back regardless of how much you spent on groceries because you survived 2016? Cause that's something to be celebrated!
Go. Fight. Win.
Until next year…
~Mavis
In 2008 I spent $9,768 on groceries.  An average of $814 a month.
In 2009 I spent $7,584 on groceries.  An average of $632 a month.
In 2010 I spent $5,004 on groceries.  An average of $417 a month.
In 2011 I spent $1,198.64 on groceries. An average of $100 a month.
In 2012 I spent $1,195.67 on groceries. An average of $100 a month.
In 2013 I spent $2192.32 on groceries. An average of $182.69 a month.
In 2014 I spent $1907.34 on groceries. An average of $158.95 a month.
In 2015 I spent $1798.07 on groceries. An average of $149.83 a month
In 2016 I spent $2059.07 on groceries. An average of $171.59 a month
Go HERE to read more Shopping Trip Stories
This post may contain affiliate links. These affiliate links help support this site. For more information, please see my disclosure policy. Thank you for supporting One Hundred Dollars a Month.