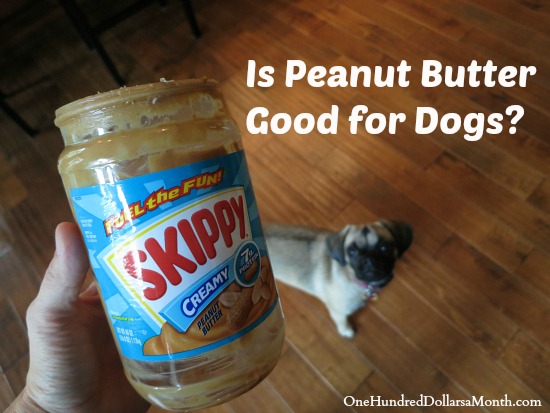 Yesterday the inevitable happened. We ran out of peanut butter. Just as I was about to toss the jar into the recycling bin, there was Lucy looking up at me with those sweet puppy dog eyes.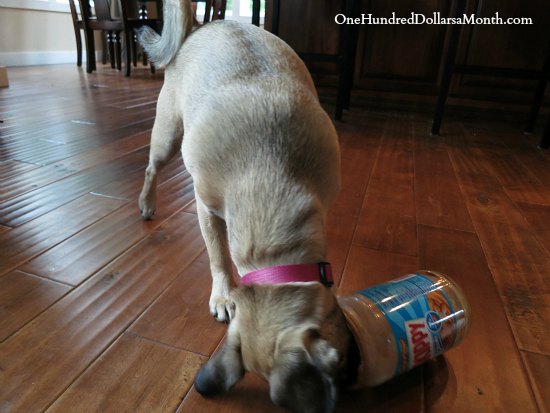 Is peanut butter good for dogs? Because Lucy the Puggle dog cannot get enough of it.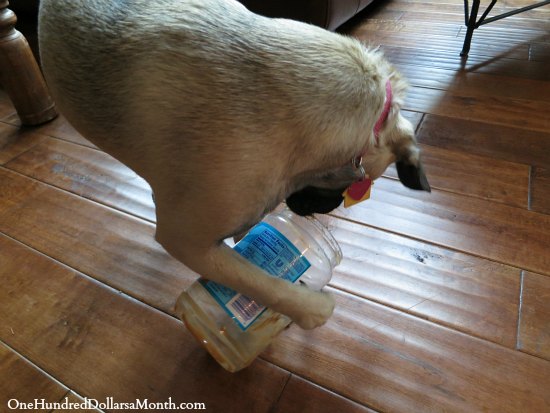 In fact anytime someone pulls the jar of peanut butter out of the cupboard, Lucy sprints over and just sits at their feet. Waiting, hoping, someone will give her a spoonful.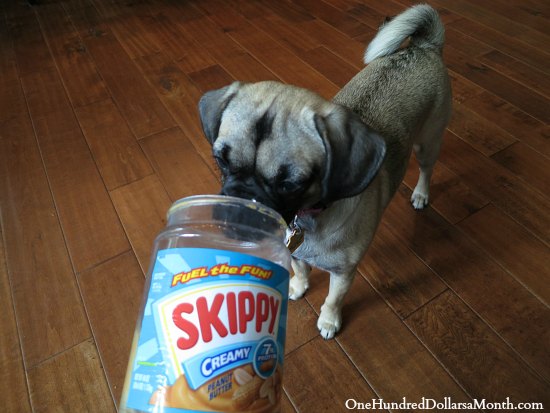 Is this normal? Is your dog a huge peanut butter fan too? Is peanut butter good for dogs? What do you think is a good amount to give them? Does anyone know?
~Mavis
This post may contain affiliate links. These affiliate links help support this site. For more information, please see my disclosure policy. Thank you for supporting One Hundred Dollars a Month.