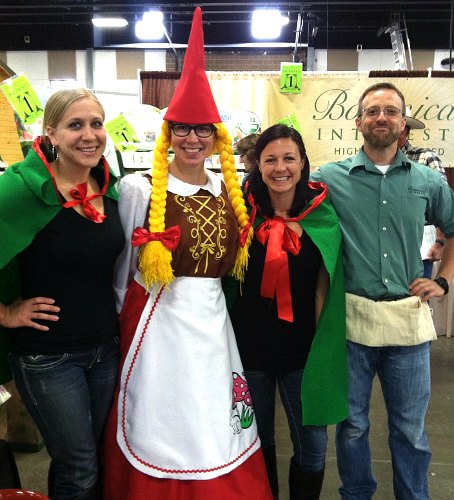 Holy Canolies!
Yesterday my buddies Amberlina and Lola and I packed up a wheelbarrow full of gnomes and headed on down to the Mother Earth News Fair in Puyallup to hang out with my online boyfriend Ryan from Botanical Interests Seeds.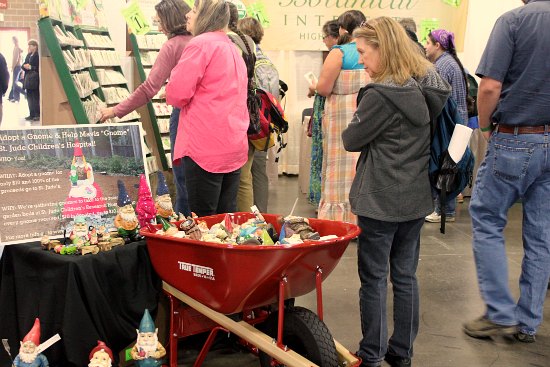 It. Was. Nuts!
Not only did we help Ryan sell a few seeds in his booth, but we were also able to raise over $450 dollars for our Send in the Gnomes fundraiser for St. Jude Children's Research Hospital.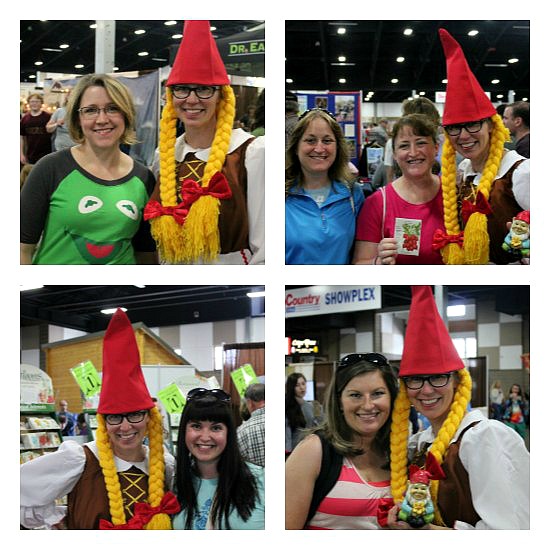 Several One Hundred Dollars a Month readers stopped by to say "Hi." It was totally awesome!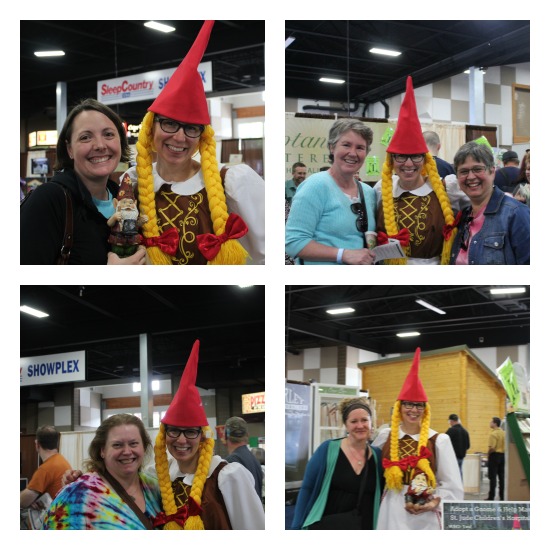 It was fun to meet everyone in person and finally put a name to a face.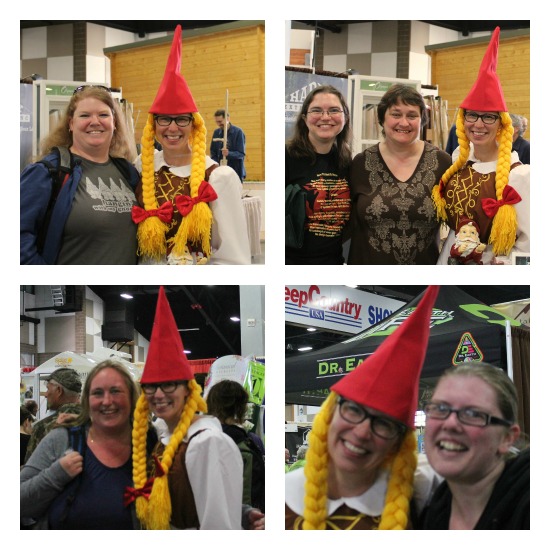 Some peeps stopped by to drop off gnomes, some adopted them and some loaded up on boatload of seeds.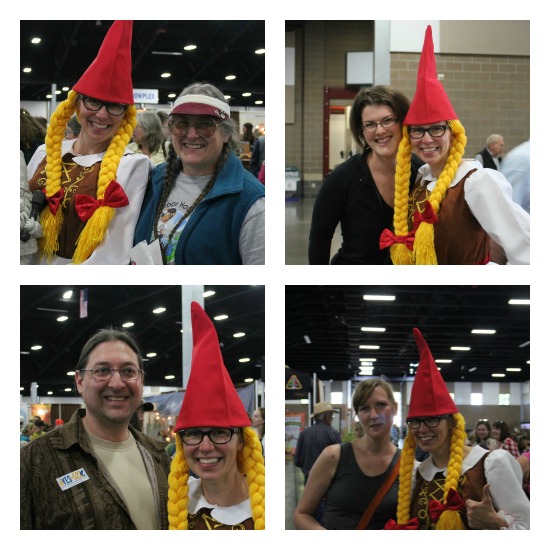 It was a blast! Thank you soooo much for coming by.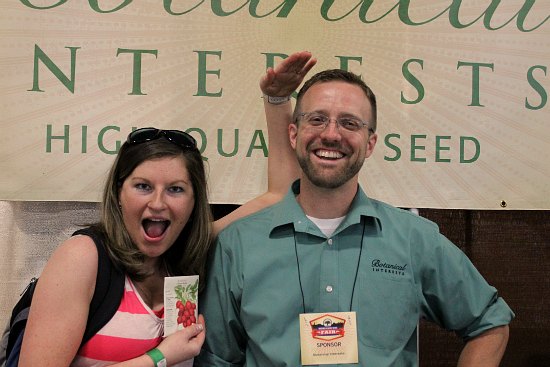 Oh, and a big thank you to everyone who went up to Ryan and told him he was a "total hottie." We had him passing out free radish seeds and blushing pretty much the entire afternoon. It was hilarious.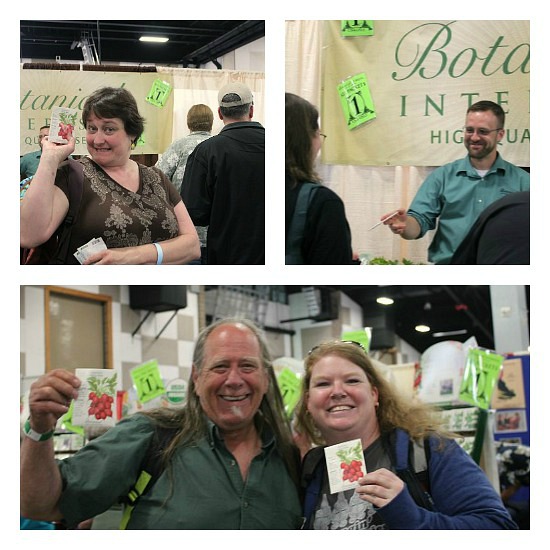 Getting to meet my readers is always a reminder that I am not alone sitting on the computer all day typing about my crazy gardening obsession.  So, thanks for helping me keep it real, people.
You rock!
~Mavis
This post may contain affiliate links. These affiliate links help support this site. For more information, please see my disclosure policy. Thank you for supporting One Hundred Dollars a Month.