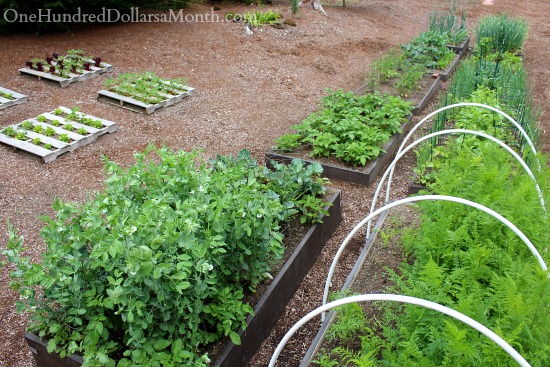 I don't know about you, but I love this time of year. The grass is green, the garden boxes are overflowing with produce and the weather for the most part is pretty stinkin' awesome. Not too hot and not too cold.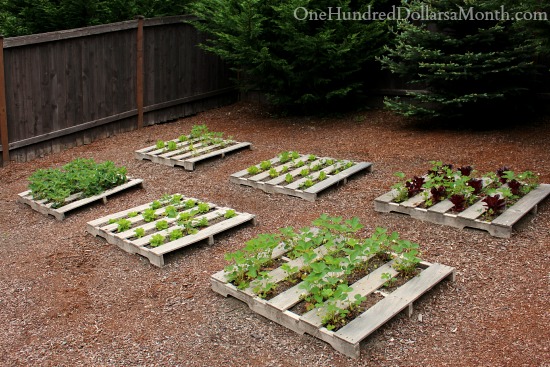 Although I haven't been able to spend as much time in the garden this year as I would have liked too, it's amazing too me how good everything still looks.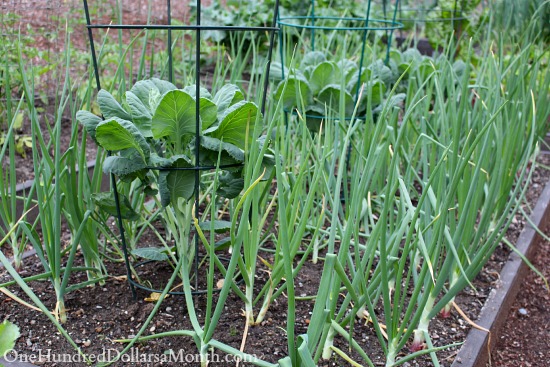 Especially the Brussels sprouts and onions!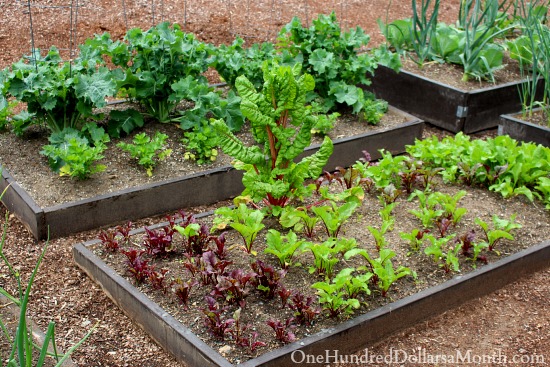 The tree of chard is still producing and the beets and kale plants and doing great as well.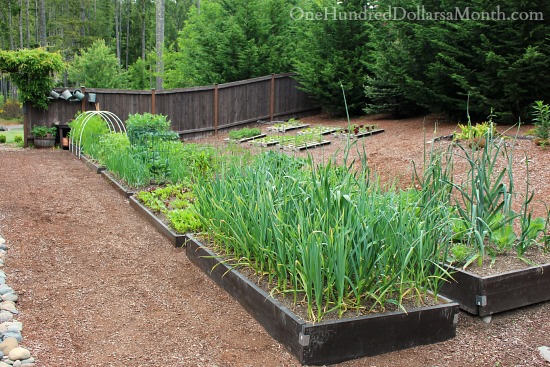 Here's a view of the garden boxes from the back.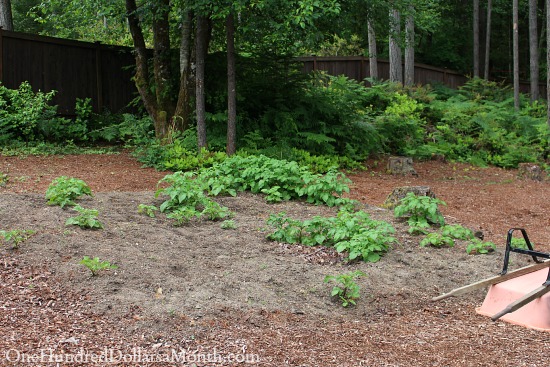 Remember my lasagna garden? Well it's been overtaken by potato plants. 🙂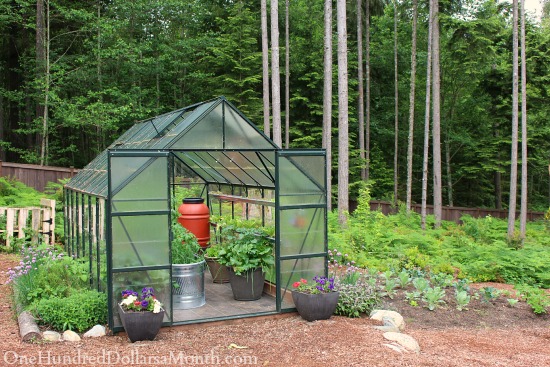 The greenhouse is my favorite part of my garden right now. The heirloom tomato plants are growing like mad and the basil is just starting to appear.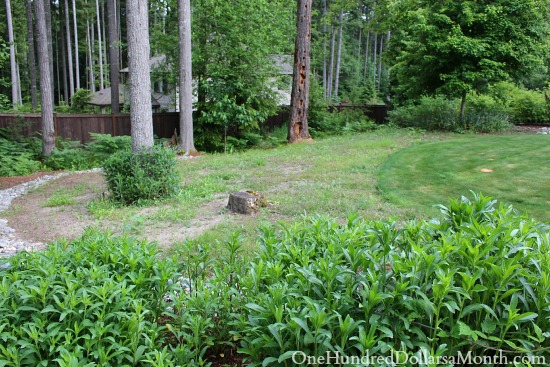 The garden of shame. Weeds. Weeds. Weeds.  should pull those.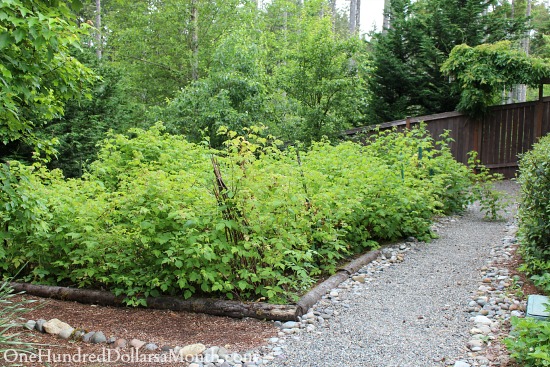 And last but not least, the overgrown raspberry forest. One of these days I'll get my act together and stake them properly.
How is YOUR garden doing these day?
~Mavis
This years garden is being sponsored by the folks at Botanical Interests Seed Company. You can check out their website HERE, order their new 2014 Garden Seed Catalog HERE.

This post may contain affiliate links. These affiliate links help support this site. For more information, please see my disclosure policy. Thank you for supporting One Hundred Dollars a Month.