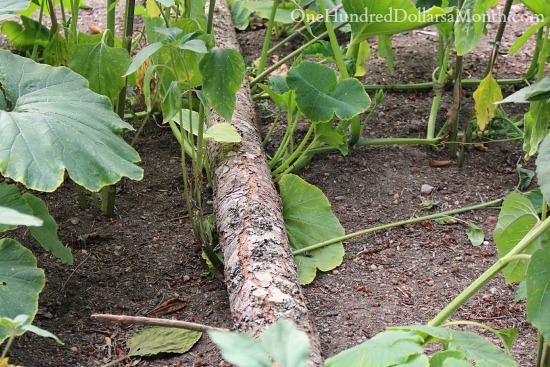 Over the weekend a tree fell smack dab in the middle of our pumpkin patch killing two plants. Luckily we were all inside when it happened. Living in a wooded area has it's perks, but falling trees, isn't one of them.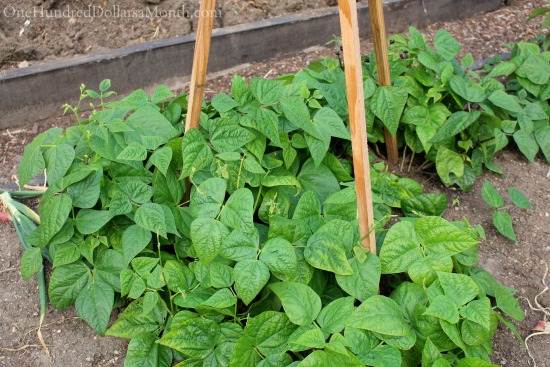 The rest of the garden is doing really well though. The second round of green beans should be ready in a few more weeks and I just planted our third and final round last night.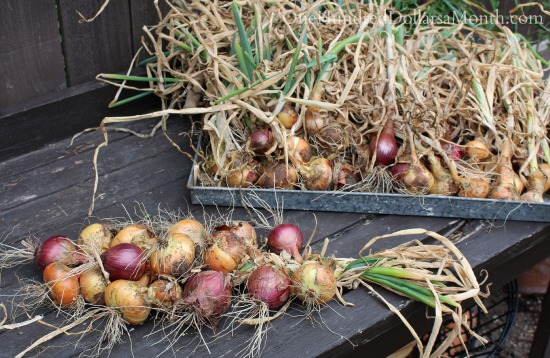 Onions. We harvested all of them. Our winter leeks are still growing like mad and with a little luck the chives we have planted alongside the greenhouse should be okay thru the middle of October or so. For some reason plants seem to hang on a little longer in that spot. Not sure if it's because of the shade or what, but I'm not complaining.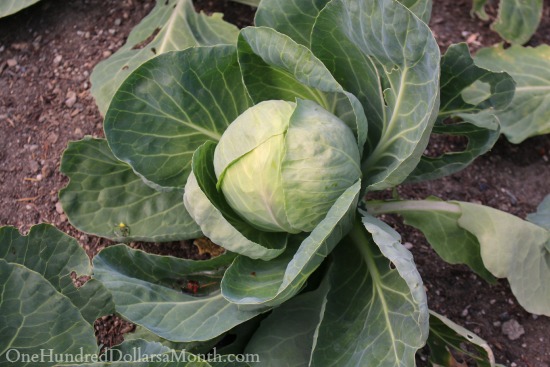 We are harvesting about a head of cabbage a week. Grocery shipping in your backyard is cool!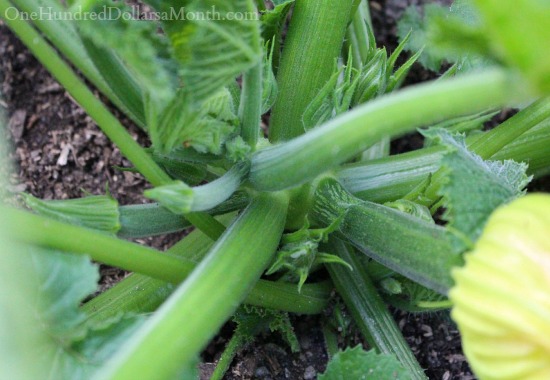 Zucchinis. Are yours growing like crazy this year too?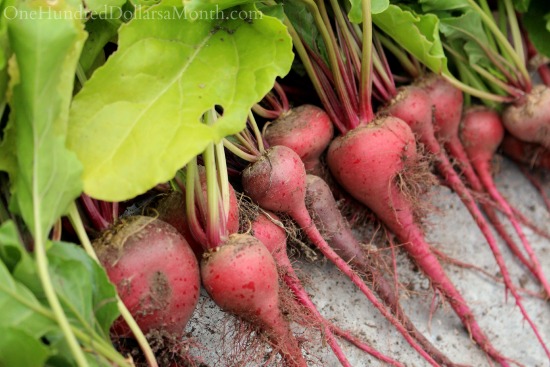 And last but not least beets. We harvested a tray full of beets last night and planted new seeds in the same spot for a late fall harvest. Call me crazy, but I think a 4'x8′ garden box should be just enough to last thru the winter. What do you think?
How is YOUR garden doing these days? What's your favorite thing growing in your garden right now?
Mavis Wants to know.
This years garden is being sponsored by the folks at BotanicInterests Seed Company. You can check out their website HERE, order their new 2014 Garden Seed Catalog HERE.

This post may contain affiliate links. These affiliate links help support this site. For more information, please see my disclosure policy. Thank you for supporting One Hundred Dollars a Month.