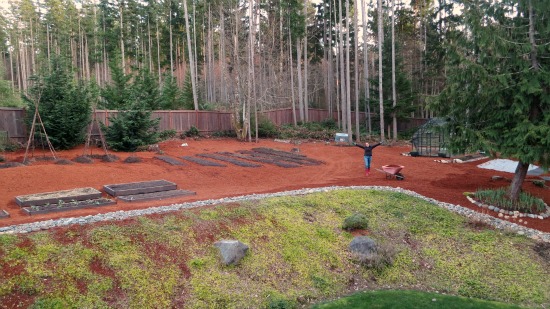 This picture is for all you wonderful people out there who left me encouraging comments about my bark snafu telling me not to worry, that the orange bark wasn't really that bright and don't worry Mavis, it will be okay, the bark will fade in a few months.
Really? After seeing this updated picture do you still believe everything is under control here in Mavisland?
I can't stop laughing it's so bad.
~Mavis
This post may contain affiliate links. These affiliate links help support this site. For more information, please see my disclosure policy. Thank you for supporting One Hundred Dollars a Month.