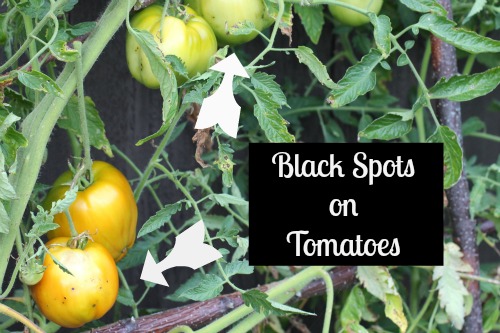 Here is another puzzler for you guys.  I recently noticed two of my heirloom tomatoes plants have tiny black spots on them. The spots are the size of pins, and some areas have more spots than others.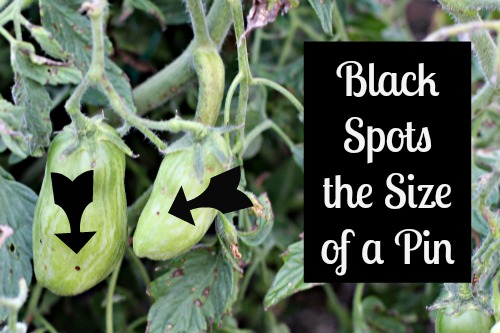 Does anyone know what this is?  Luckily the spots are only on 2 of my tomato plants Italian Heirloom and Green Sausage so I'm not too worried.  But still, I'd like to know what caused these spots.
Any suggestions would be great!
~ Mavis
This post may contain affiliate links. These affiliate links help support this site. For more information, please see my disclosure policy. Thank you for supporting One Hundred Dollars a Month.