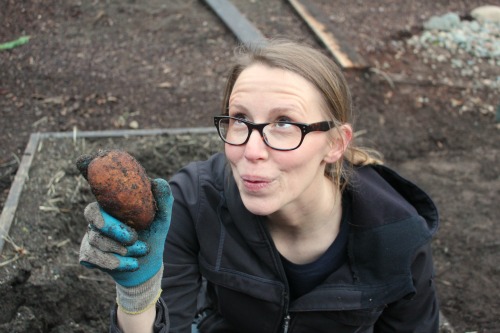 Yesterday I was out in the backyard garden working on a new project, as I was digging up one of our raised garden beds, my shovel dug in to something.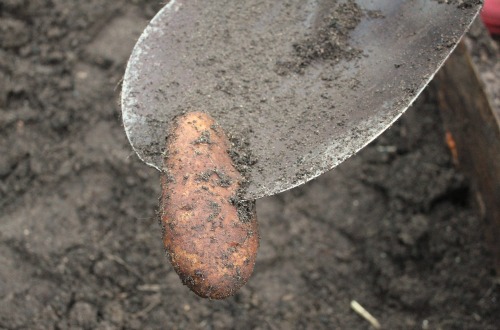 A potato.
I thought I had cleared all the potatoes out last fall, but apparently not.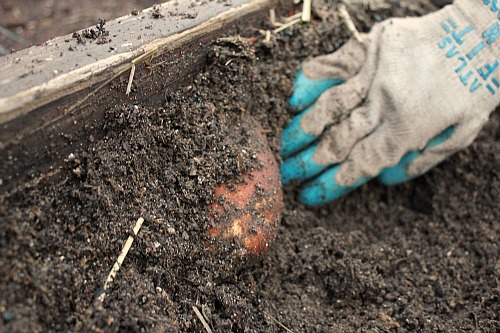 Not wanting to loose any more potatoes, I got down on my hands and knees and started to carefully move the dirt away in hopes of finding more hidden gems. And guess what. There WERE MORE! I might as well have been digging for gold it was so exciting. So how many potatoes was I able to harvest?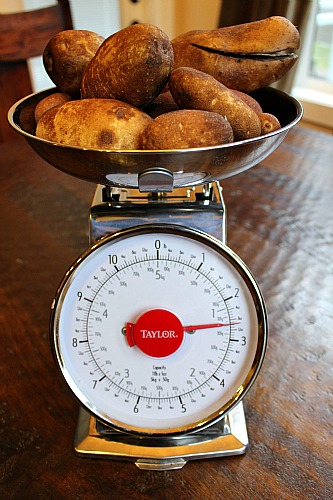 2 pounds 9 ounces to be exact. Holy mashed potatoes people, that's enough for a meal! Wahoooo! I may just have to forget to harvest some potatoes again this fall so there will be some to eat next January.
Are you planning on planting potatoes this spring? If so, what are your favorite variety to grow?
I think Yukon Golds are my favorite.
~Mavis
The Complete Book of Potatoes: What Every Grower and Gardener Needs to Know

Taylor Kitchen Scale
Seed Potatoes
This post may contain affiliate links. These affiliate links help support this site. For more information, please see my disclosure policy. Thank you for supporting One Hundred Dollars a Month.