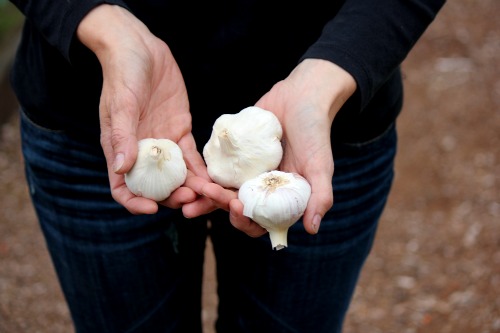 Last October I planted garlic in one of our raised garden beds. Yesterday, I pulled all the chicken fencing off the straw covered bed of garlic and was happy to find oodles of tiny green shoots poking through.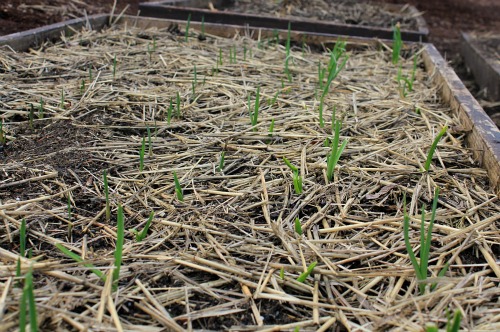 I had to place the fencing on the garlic bed because the chickens kept scratching around in the soil for worms and pecking at the tiny bits of green that were starting to make their way towards the sun.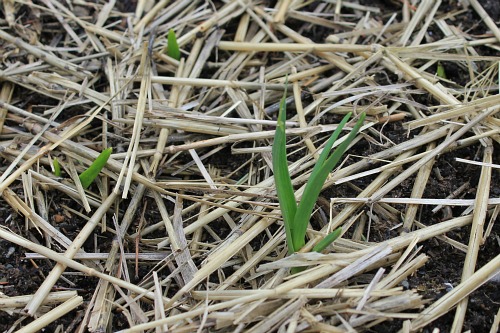 I didn't count all the little green shoots, but I'm hoping we will have enough garlic to use this summer for canning tomato sauce, salsa, pickles, and whatever else we can dream up.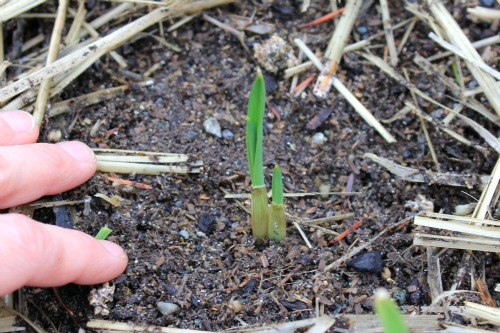 Spring is on it's way, and I couldn't be more excited!
Did YOU plant garlic last fall? How is yours doing?
~Mavis
This post may contain affiliate links. These affiliate links help support this site. For more information, please see my disclosure policy. Thank you for supporting One Hundred Dollars a Month.