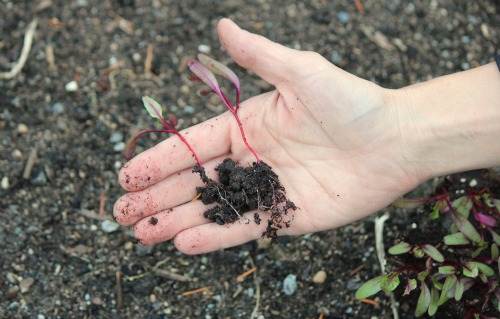 It's mid October and here I am planting beets.
I have never tried to grow beets in the winter time before so I have no idea if this is going to work.  But to me, the great thing about gardening is, you do not have to be an expert.  In my opinion, it's almost better not to know exactly what the heck you are doing.  If I knew how to grow everything the fun would be zapped out of it because I couldn't learn anything new.
So see, being blissfully unaware of the outcome can be a beautiful thing.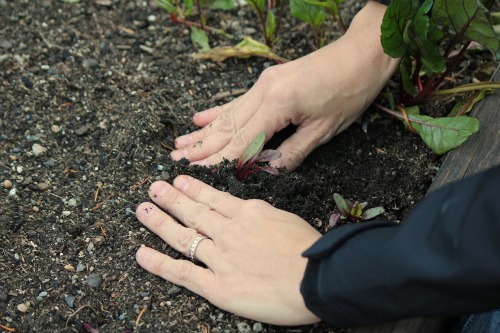 Anyway, back to the beets.  So yesterday I planted 0ut several containers of beets I had started under grow lights* and moved out to the greenhouse about a month ago.  I'm hoping that if I cover the beets with enough mulch this winter, they will continue to grow and by early next year I will have a fresh bed of beets to start the new year with.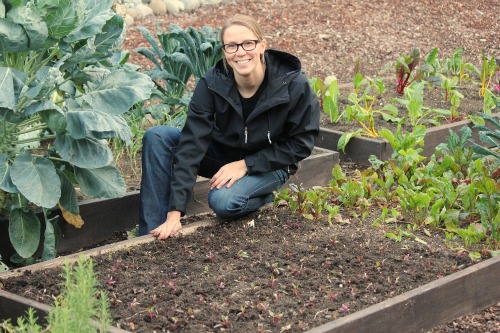 So what do YOU think?
Have YOU ever tried to grow beets outside in the winter?  Or am I nuts?
~Mavis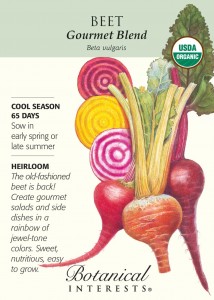 Want to try growing beets this winter too?  Botanical Interests has my favorite beet seeds in stock!
This post may contain affiliate links. These affiliate links help support this site. For more information, please see my disclosure policy. Thank you for supporting One Hundred Dollars a Month.