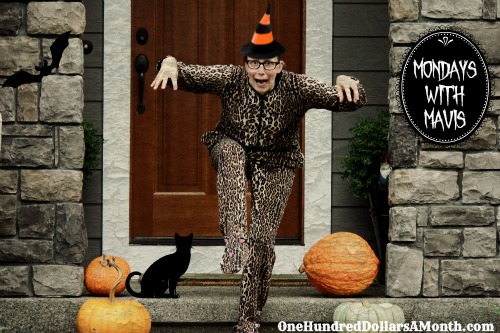 Are you ready for Halloween? Need a last minute costume? Go to Target.  Yes, Mam.  Blanket sleepers are all the rage this year, and Oh Happy Day you can wear them all winter long.  Oh yeah!  Heck you can even wear them over to your neighbors house at 2 in the afternoon when you need to barter for a few tea bags because you're out.  Not that I would know anything about that of course.  Nope. Not me.
Enough about pajamas costumes, lets talk groceries. I think I did pretty well in the grocery department this past week with the help of coupons, bartering and gardening.  Here is what I brought home.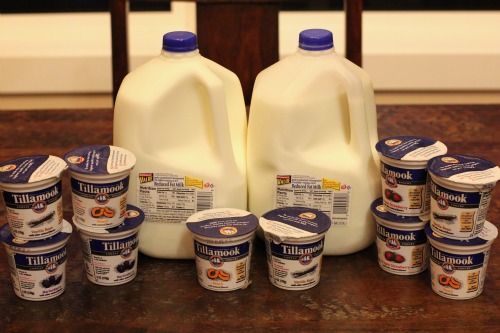 Albertsons $7.98
Milk and yogurt for the monkeys. Have you ever had Tillamook yogurt before? My favorite flavor is Marionberry.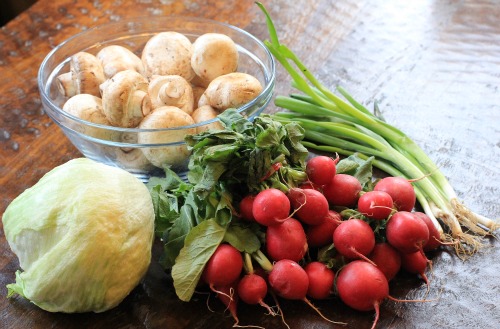 Reclaimed Produce $0
Nothing beats FREE Produce!  Well, actually free chicken does. Ha!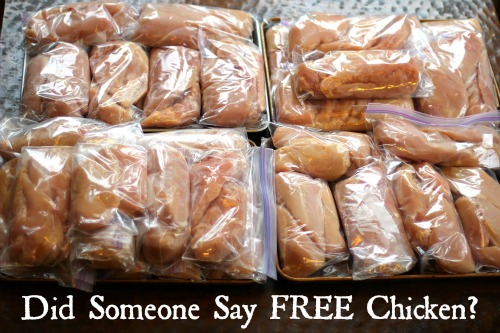 Bartering $0
I was able to score 30 pounds of FREE CHICKEN and now I think we are set for the rest of the year meat wise.  Well, actually I still need a turkey for Thanksgiving.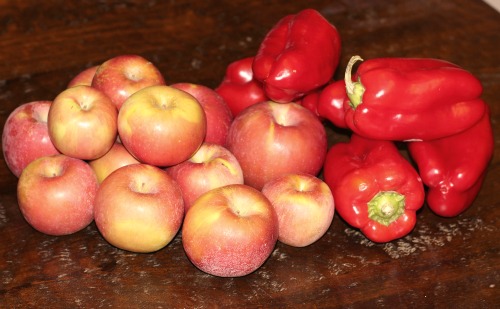 Tacoma Boys Produce Stand $6.51
I stopped by my favorite produce stand and loaded up on apples and peppers.  The prices are so great at Tacoma Boys I just have to stop by every time I'm nearby.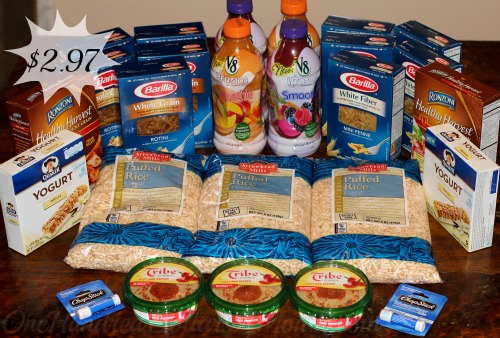 Albertsons $2.97
I had a great time stocking up on basics at Albertsons on my Double Coupon Shopping Trip yesterday. I think I'll head back over there today or tomorrow and see if I can pick up some more FREE Barilla pasta if it's in stock.  Fingers crossed!
How did YOU do this past week?  Did you stock up on any freebies?  Get an awesome deal at a roadside stand?  Get a free ride on a llama?  I'd love to hear about it.
Happy Monday!
♥

Mavis

Total Spent This Week $ 17.46
Total Spent This Year $1,045.63
Total Spent This Year on Garden Seeds/Supplies $516.21
Total "Seed Money" donations received $51.00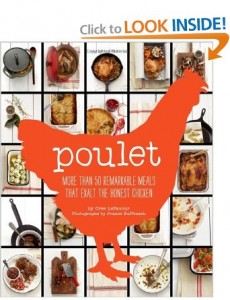 Poulet: More Than 50 Remarkable Recipes That Exalt the Honest Chicken
~ Amazon.com
This post may contain affiliate links. These affiliate links help support this site. For more information, please see my disclosure policy. Thank you for supporting One Hundred Dollars a Month.