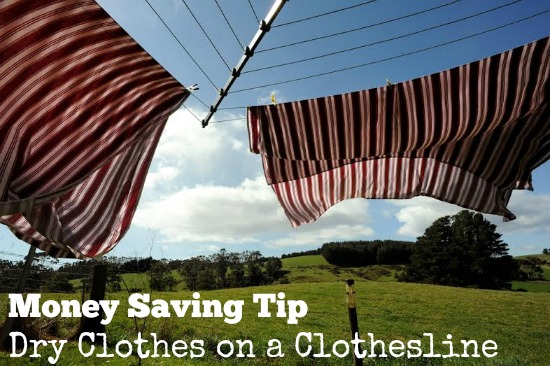 As you know, this year I am trying to cut costs so I can work on paying down our mortgage. One of the ways to save money is to try to do as many things as I can to save on energy. Enter, line drying.
When I was younger, my grandmother line dried almost everything. I loved the smell of the stiff towels after a bath. A little nostalgic, but there is something so perfect about towels and sheets blowing in the breeze out on the line. And there are so many pros to line-drying:
Saves money: Line drying costs next to nothing after initial set-up, while it is estimated that drying clothes in a dryer will cost approximately $1500 or more over the life of the dryer.
Saves clothes: Clothes line dried will last longer. Line drying also prevents shrinking. Using a dryer causes clothing fibers to break down more quickly.
Saves energy: Line drying is definitely more environmentally responsible. Which is why I still don't understand why some neighborhood snoopervising committees do not allow clotheslines.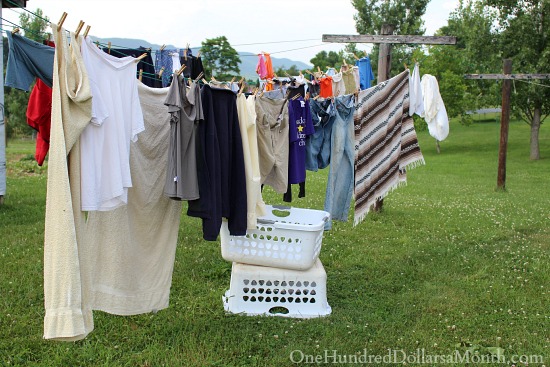 Do you line dry your clothes?
Would you if your HOA didn't prevent it?
~Mavis
Thanks Lisa & JJ for the photos! 
This post may contain affiliate links. These affiliate links help support this site. For more information, please see my disclosure policy. Thank you for supporting One Hundred Dollars a Month.