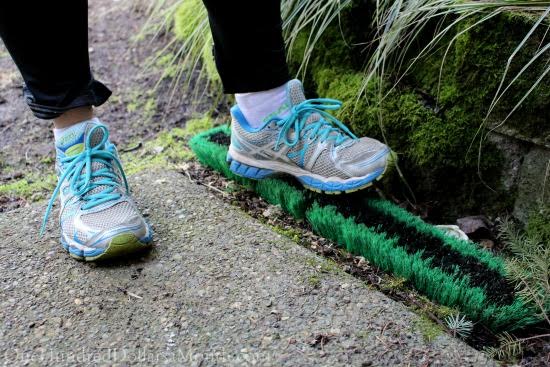 Things we know: 1. Mrs. Hillbilly is a smarty pants. 2. This winter has been snowy and wild.
The results of that knowledge? A genius way Mrs. HB repurposed a broken old broom to keep your floors sparkly and clean while the weather outside is slushy and gross! She made a DIY Boot Scrapper for her entryway. She gives a broom that was once destined for the trash a new life and the floors inside her home thank her. No more gross muddy chunks or dirty footprints down the hall.
See what I mean? Smarty pants!
And she said it really was quite simple. The handle on her push broom had snapped off, so she took the bottom and buried it beside her sidewalk. And her handy dandy little boot/shoe/sandal scraper was born. So cool, right? Then all you have to do it run your shoes over the broom before you enter the house. It's genius!
If you don't have a friend like Mrs. HB, you should probably go out and find yourself one. Not only does she keep life interesting, but she gives me cool ideas like this!
~Mavis
This post may contain affiliate links. These affiliate links help support this site. For more information, please see my disclosure policy. Thank you for supporting One Hundred Dollars a Month.