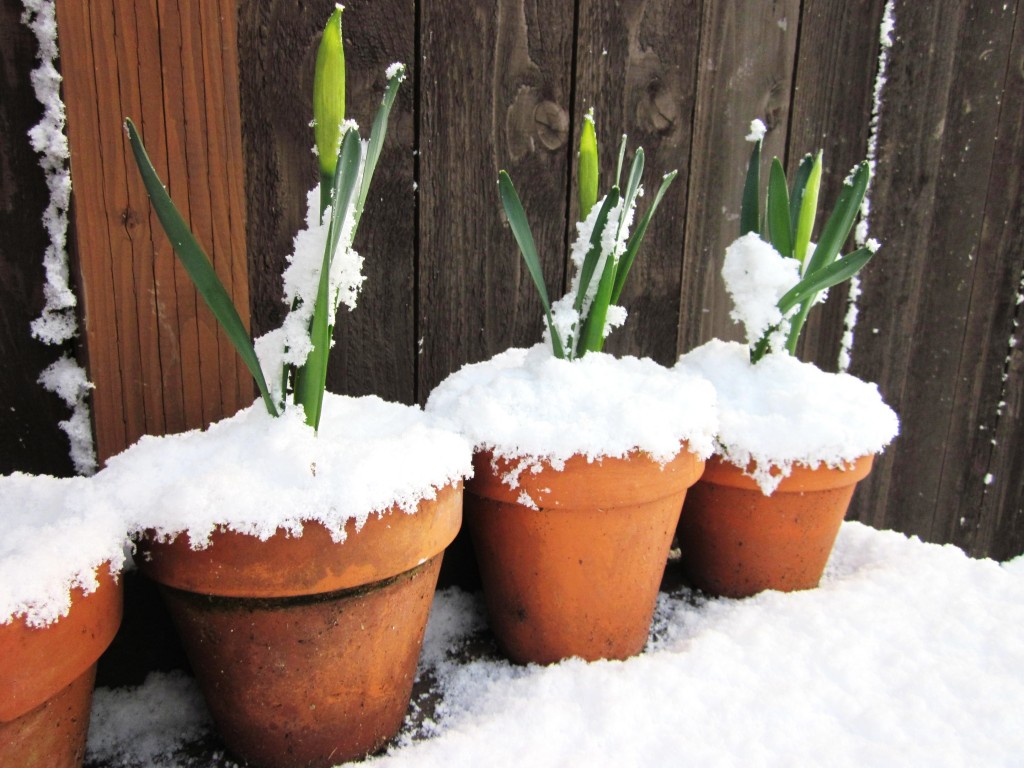 Did you get the memo?
All garden chores have been cancelled for today due to snow.
Yahooooooo!  This means I can stay in my pj's, bake cookies and if I'm feeling up to it, maybe watch a movie. Life is rough here in Mavisland.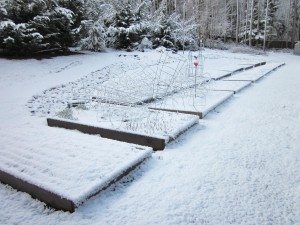 I knew I was asking for trouble when I planted peas the other day.  I hope they survive, otherwise I'll have to plant them again.  We'll see.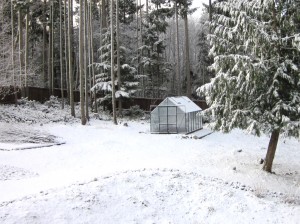 I wonder how the seedlings are doing in the greenhouse.  I noticed the Broccoli Raab and Copenhagen Cabbage was just starting to sprout when I checked yesterday.  Let's hope they will be okay too.  Otherwise I'll have to plant those again as well.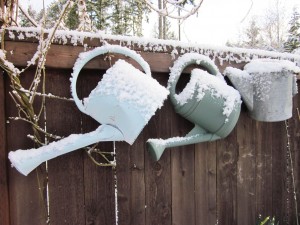 How is the weather in your neck of the woods? Will you be staying in your pj's all day too?
This post may contain affiliate links. These affiliate links help support this site. For more information, please see my disclosure policy. Thank you for supporting One Hundred Dollars a Month.