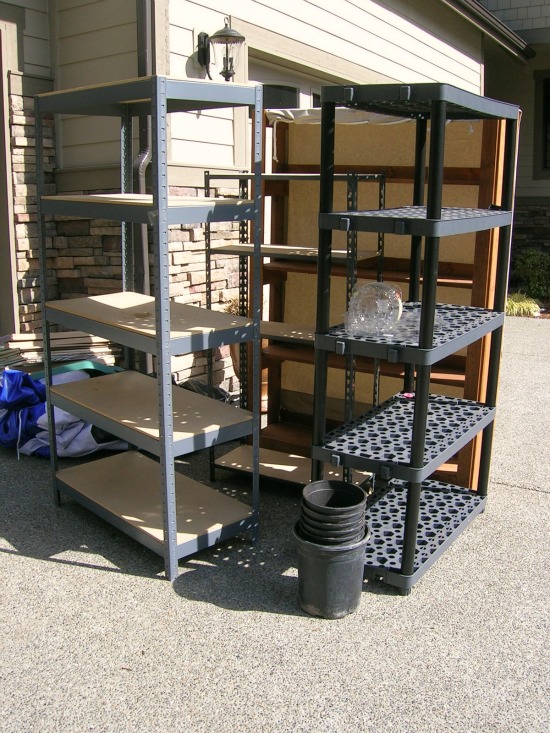 My hillbilly neighbors were about to take three shelving units to the landfill when I drove by and asked if I could have them. They were happy to get rid of them and to not pay fee to throw them away. If I didn't want something, I 'd either put it in the garage sale box or donate it so I wouldn't have to pay to get rid of it. But hey, I'm crazy frugal like that.
I felt bad just taking the 4 shelves so I gave them some of the beef from my freezer and a giant fish net I had picked up for FREE along side the road last summer. The little hillbillies plan on using it to build a fort. What a great barter.
This post may contain affiliate links. These affiliate links help support this site. For more information, please see my disclosure policy. Thank you for supporting One Hundred Dollars a Month.