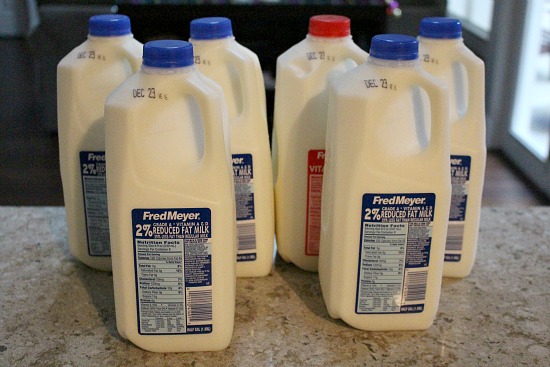 I don't like food waste. I've written about it time and again, and have been a big advocate against it for years. So when I read this story, my heart jumped. Over 43 million gallons of milk have been dumped. On purpose. Americans can't consume the amount of milk being produced, so it is being wasted.
Dairy farmers in the United States have dumped more than 43 million gallons of milk between January and August of 2016. They've poured the milk into fields, manure lagoons, animal feeds, or down the drain at processing plants. Yikes. So. Much. Waste. It's more than has been wasted in almost 2 decades.
The issue began 2 years ago when farmers responded to a shortage and started increasing production. Well, now that is now catching up with them because we aren't drinking the quantity of dairy being produced. Hence the waste. But it's also driving down prices to the point that farmers are suffering. Their profits are so low, many can't even afford to transport their milk to market.
While some of it is being donated, most of it is just being dumped. So what's the solution? They aren't sure. But I'm sick about this! Maybe we should all up the amount of butter, cheese and cold cereal we are consuming?!
Moo,
~Mavis
This post may contain affiliate links. These affiliate links help support this site. For more information, please see my disclosure policy. Thank you for supporting One Hundred Dollars a Month.