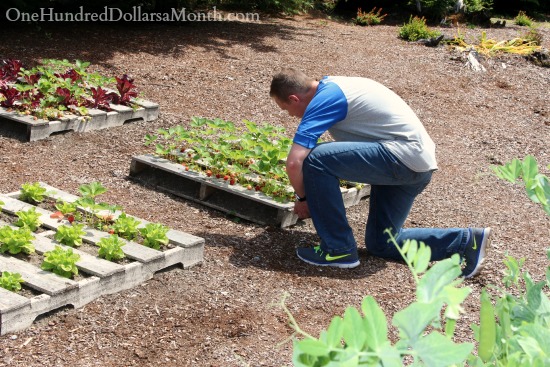 I spy with my little eye, the HH picking berries. Wait. What?? How can this be?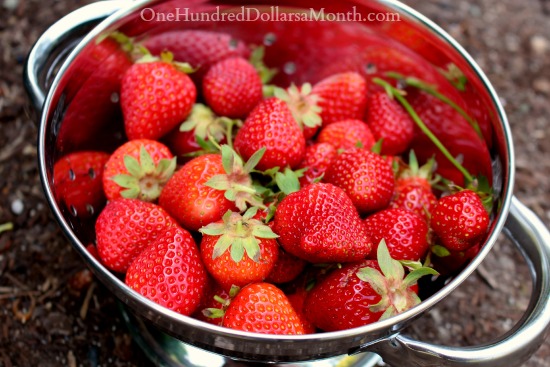 Apparently the man is willing to pick for his dinner dessert.  Remember that strawberry shortcake I made? Well a the HH has been pining for one for months and last night he finally hit the jackpot because we've got strawberries coming out of our ears these days.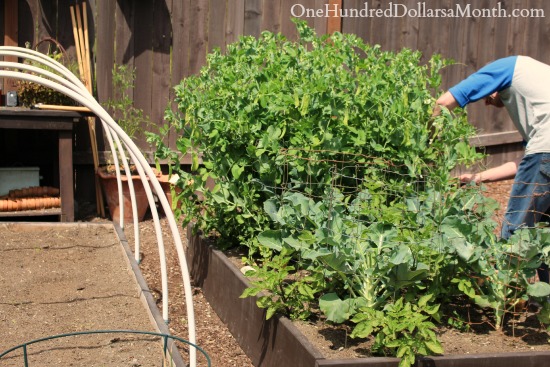 And look at this. He even helped me pick peas! Holy cats. What's got into the guy? The only time he ever steps foot into the garden is when he walks past it on the way to mow the grass.
WHAT DO YOU THINK THIS MEANS?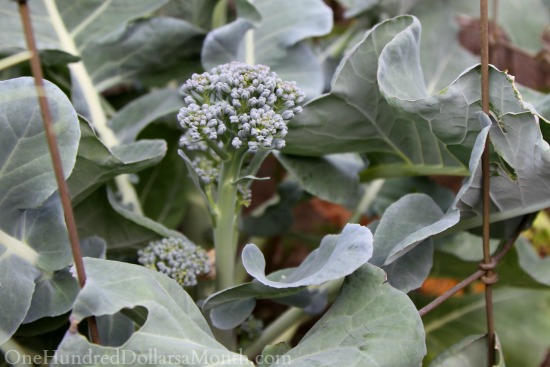 Maybe he's a gentleman farmer at heart but just doesn't know it yet. 😉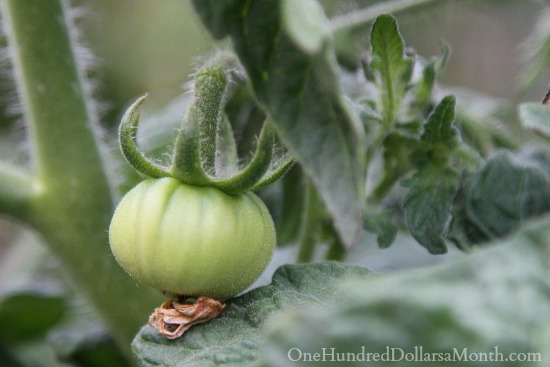 Have you checked on your tomatoes lately? How are they doing? All of ours are still green, but they are getting bigger each day and pretty soon here we are going to be in tomato heaven with our 20 or so tomato plants.
I don't know about you, but I am counting down the days until I can scarf down bowls of fresh homemade salsa morning, noon and night.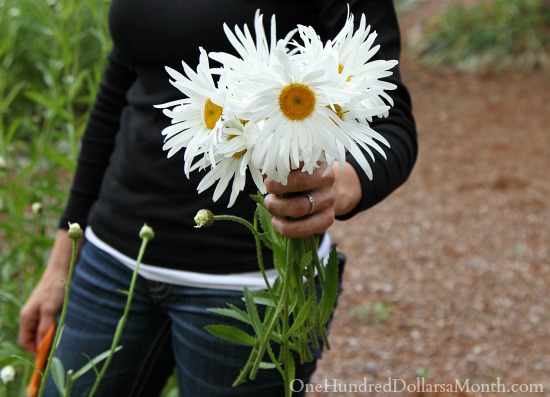 And the flowers. They are in bloom everywhere.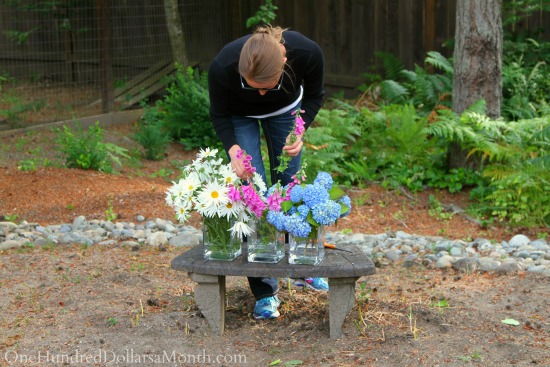 Yesterday The Girl and I picked Shasta daisies, pink foxglove and blue hydrangea flowers.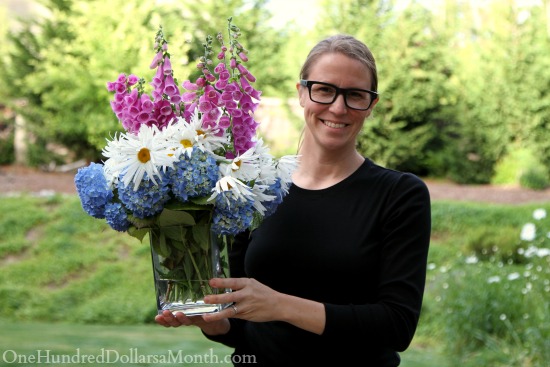 I LOVE this time of year!
What are YOU harvesting from your garden this week?
Mavis wants to know.
This post may contain affiliate links. These affiliate links help support this site. For more information, please see my disclosure policy. Thank you for supporting One Hundred Dollars a Month.