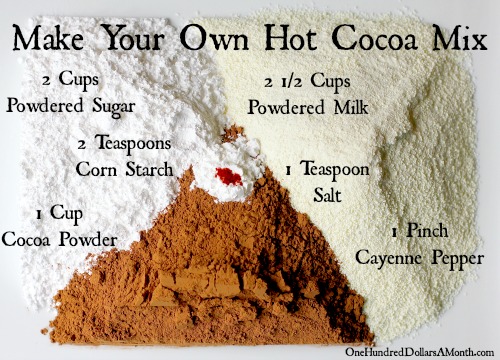 I fell in love with this Alton Brown recipe for homemade hot cocoa mix a long, long time ago and have been making it for years now.  Forget the store bought stuff, this recipe is da' bomb!
Not only is this cocoa quick and easy to make, it's delicious.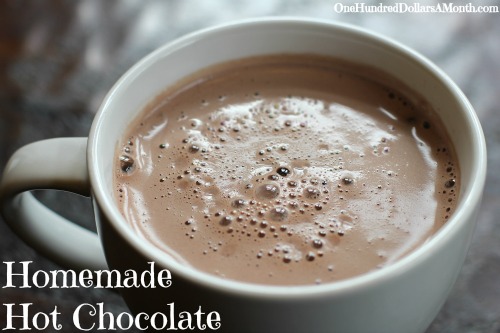 Ingredients
2 cups powdered sugar
1 cup cocoa (Dutch-process preferred)
2 1/2 cups powdered milk
1 teaspoon salt
2 teaspoons cornstarch
1 pinch cayenne pepper, or more to taste
Hot water
Directions
Sift all ingredients in a mixing bowl to incorporate evenly and store in an airtight container until ready to use.  Ready for some hot cocoa now?  Just fill up your favorite mug with warm water or milk, and 2 heaping tablespoons of cocoa mix, stir and drink up!
This recipe makes 5 1/2 cups of mix.
Looking for a hot cocoa maker?
How about the Back to Basics Cocoa-Latte Chrome 32-Ounce Hot-Drink Maker
from Amazon.com.
This post may contain affiliate links. These affiliate links help support this site. For more information, please see my disclosure policy. Thank you for supporting One Hundred Dollars a Month.