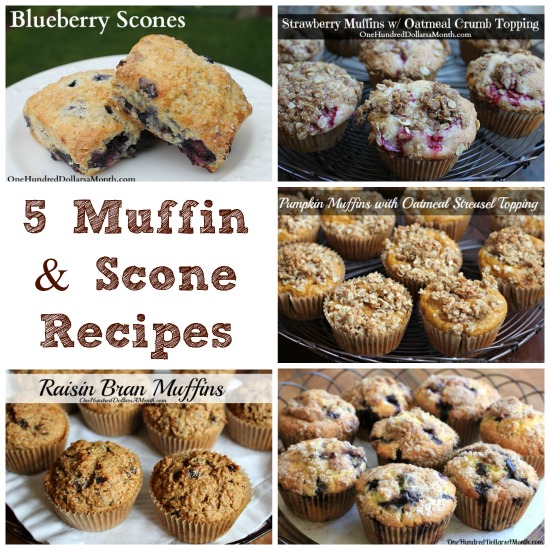 Breakfast foods make me happy. It might have something to do with the fact that breakfast pastries pair so well with my tea, but it also might be because they just taste so freakin awesome. Muffins and scones top my list.
Typically they aren't very time consuming and the results are crumbly and delish. Plus you can switch up a muffin or scone recipe pretty easily and toss in all sorts of goodness. Experimenting with those recipes has lead to some of the most delicious pastries. Here are some of my favorites: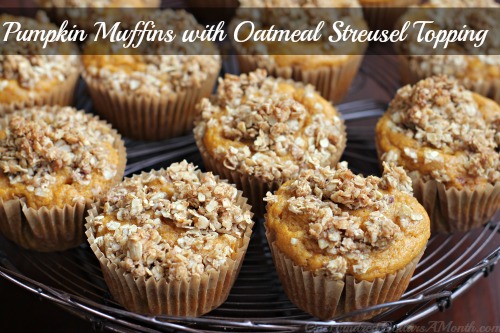 Pumpkin Muffins with Oatmeal Streusel Topping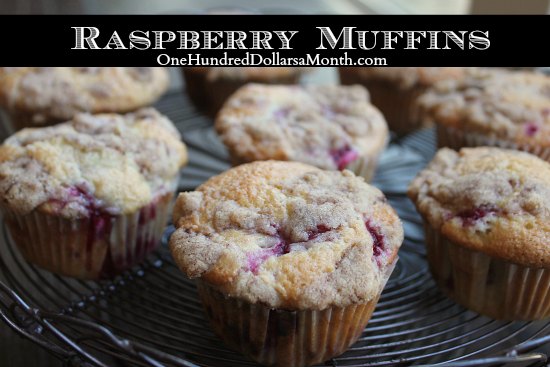 Raspberry Muffins with Crumb Topping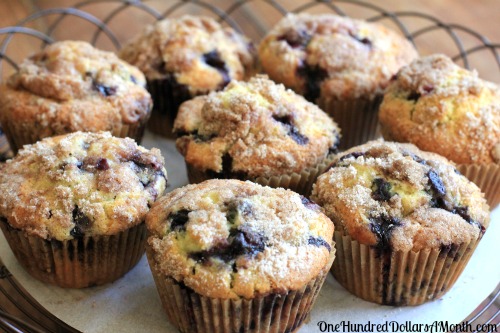 Blueberry Muffin with Crumb Topping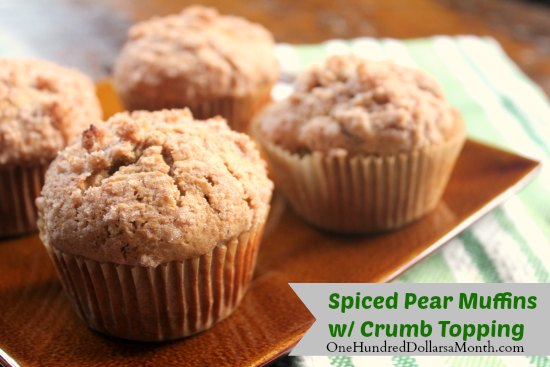 Spiced Pear Muffins with Crumb Topping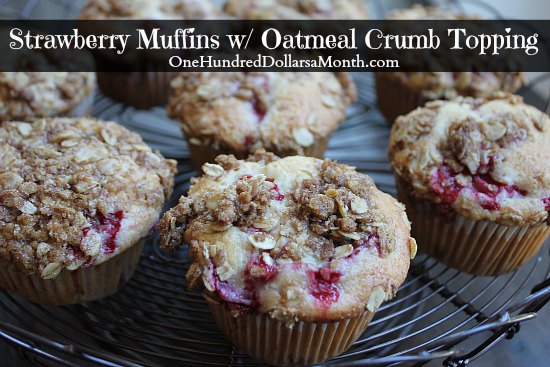 Strawberry  Muffins with Oatmeal Crumb Topping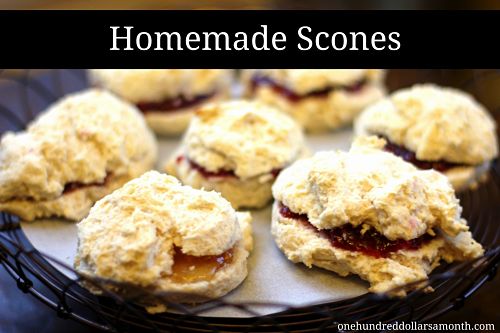 Sunday Brunch Recipe – Homemade Scones
This post may contain affiliate links. These affiliate links help support this site. For more information, please see my disclosure policy. Thank you for supporting One Hundred Dollars a Month.