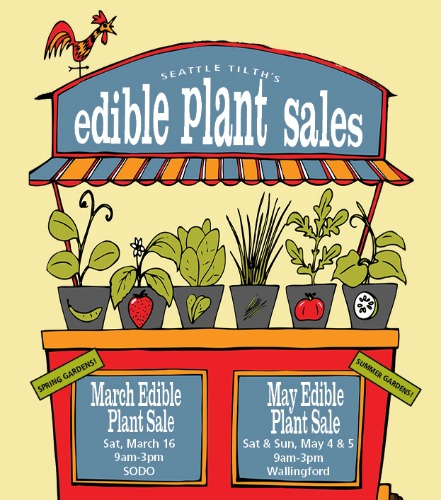 This Saturday, March 16th I'll be attending the Seattle Tilth's March Edible Plant Sale. If it's anything like the one I went to last May I know I'll find some awesome plants for my garden.
So if you are a local, and looking for something fun to do this weekend, here's the scoop:
The Seattle Tilth March Plant Sale will have a wide selection of organically, sustainably and locally grown veggies, herbs, edible flowers, fruit shrubs, fruit trees, seeds, supplies and unlimited knowledge galore. All of the plants for sale are perfect for planting in March,so you plant them as soon as you get home.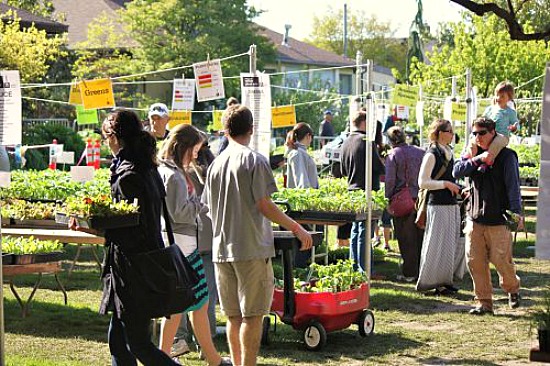 What you'll find:
Easy-to-grow plants for beginners like lettuce, greens and peas.
Collards, kale, Swiss chard, rhubarb and strawberries.
Exotic, rare and heirloom plants plus asparagus, horseradish, artichokes, onions, broccoli and blueberries.
Edible flowers, bulbing fennel, red scallions, Romanesco broccoli and culinary herbs.
Fruiting shrubs and fruit bearing trees.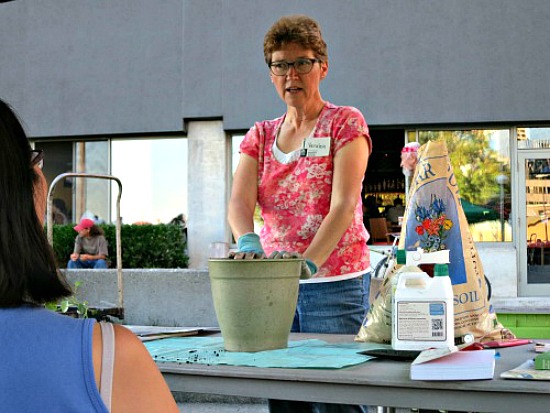 Gardening Presentations
11 a.m. – Warm Up the Garden with Cloches, with Sue Hartman, Garden Hotline
12 p.m. – Growing Onions, with Lisa Taylor, author of "Your Farm in the City"
1 p.m. – Grow Veggies in Containers, with Falaah Jones, garden educator
Here are links exactly what they will be selling
Plant Lists
Vegetable Plant List
Herb & Flower Plant List
Fruiting Tree & Shrub Plant List
Seed List
I hope I'll see you there!
~Mavis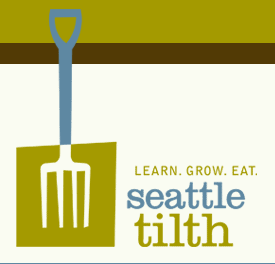 Mar 16, 2013 from 09:00 am to 03:00 pm
Pacific Market Center Parking Garage, 6100 4th Ave S (enter on 5th Ave S), Seattle WA 98108
This post may contain affiliate links. These affiliate links help support this site. For more information, please see my disclosure policy. Thank you for supporting One Hundred Dollars a Month.