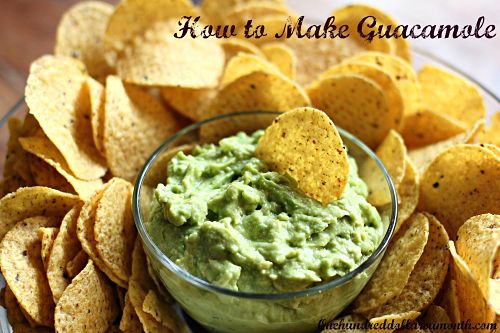 The Handsome Husband and Monkey Boy are pretty excited about the Super Bowl this weekend, and I have a feeling I'll be whipping up plenty of appetizers for them to munch on during the game.
If you don't have a favorite guacamole recipe, this one is my favorite.
Ingredients
3 avocados – peeled, pitted, and mashed
1 lime, juiced
1/4 cup diced onion
1 clove minced garlic
1 teaspoon salt
Mash the avocados together with lime juice. Then add the rest of the ingredients together and mix well.  Chill for an hour or two and serve with chips.
This post may contain affiliate links. These affiliate links help support this site. For more information, please see my disclosure policy. Thank you for supporting One Hundred Dollars a Month.